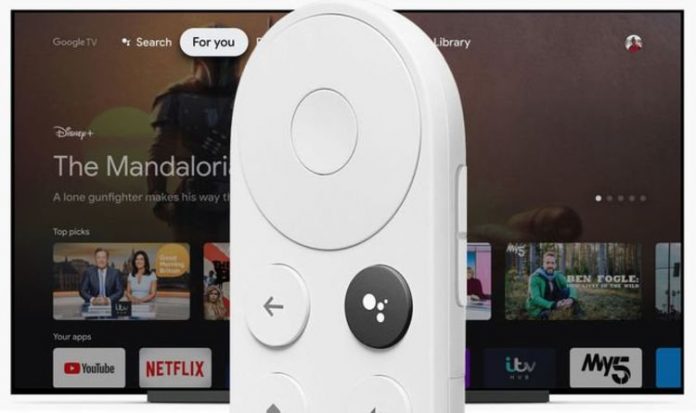 Chromecast with Google TV will soon be getting a new feature that fans have been calling for for months. When Chromecast with Google TV launched towards the end of last year it came with a new Google TV UI built around delivering more personal content to a user. However, despite this tailored approach there was one glaring thing missing from the new Chromecast's resume – multi user sign-ins.
Given that the refreshed Google TV UI was designed to deliver a more personal experience, this seemed to be an odd omission.
In many households you will find more than one person using a streaming stick. And other people's viewing habits could affect the recommendations the new Chromecast is delivering.
As a result, this could mean the main user of a shiny new Chromecast with Google TV could be finding content they're not interested in on the For You tab.
But there's another issue with the lack of multi user sign-ins, and that's for Chromecast with Google TV users who have a family.
Parents don't want to be seeing Peppa Pig pop up on their recommendations when they tune in to Chromecast to unwind after a busy day.
And conversely you don't want your little ones being able to catch up on the last Game of Thrones episode you tuned in to when they grab the Chromecast remote (little Timmy really shouldn't be watching that Red Wedding scene).
READ MORE: Is your Google Chromecast crashing? You're not alone
Thankfully, Google will be making headway into resolving this issue by adding the new Kid Profiles.
As reported by Android Police, a Google rep has confirmed that work is underway to add better parental controls to Chromecast with Google TV.
This will come in the shape of Kid Profiles, which will restrict your young 'uns from accessing adult content.
This feature is expected to roll out in the next month or so.
A Google representative said: "Just wanted to post an update that Kids Profiles should be rolling out in the next month (or so).
"Restricted profiles are indeed deprecated in [Google TV] and replaced by the new feature 'Kids Profiles', which allows you to setup a safe space for kids in Google TV.
"During onboarding you can chose what apps to make available to kids. Youtube kids is available by default and other installed apps required parent opt-in before they are made available to the kid. Leaving the kids profile can be restricted by a PIN to prevent kids from accidentally going back to the parent account."
While this will be a welcome addition, it's not the full multi-user sign-in package that Chromecast users had been hoping for.
Google previously said that work on multi-user sign-ins for Chromecast with Google TV was a priority.
Back when the new Chromecast launched last year the @GoogleNest Twitter said: "Regarding multiple user profiles in Chromecast with Google TV, not at this time, but it's top of mind for us."