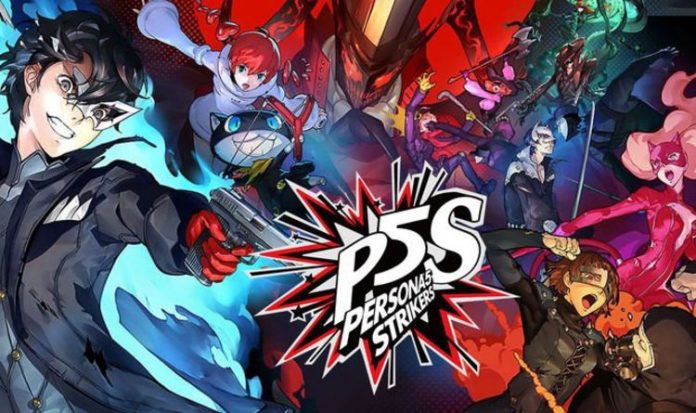 Persona 5 Scramble has been out in Japan for some time now, launching in the Land of the Rising Sun back in February. Since then there has been plenty of chatter about Atlus porting the Persona 5 musou title over for Western audiences, but so far there hasn't been any official confirmation. However, this looks like it could all be about to change very soon.
The official Atlus West Twitter account has posted a teaser that appears to be hinting at an inbound Persona 5 announcement.
The tweet says: "Our communications have been intercepted by the Phantom Thieves.
"All will be revealed December 8".
Alongside the tweet was a picture of a dagger stuck in what looks like a calling card, with 'The Phantom Thieves of Hearts Will Return' emblazoned on it.
The tweet also links to an official website for P5S, with a logo appearing on it for Persona 5 Strikers – which looks to be the Western name for Persona 5 Scramble.
So, it looks virtually guaranteed that news on the Persona 5 spin-off will be coming on Tuesday December 8.
And it seems likely that this announcement could be the reveal of the Persona 5 Strikers release date and first Western trailer.
A trailer for Persona 5 Strikers was posted to the Atlus YouTube last Friday before quickly being removed.
The trailer, besides featuring the English voice cast for P5, also revealed some interesting things.
First up, the trailer said Persona 5 Strikers will be getting a Western release date on February 23 2021.
Which means the Dynasty Warriors-style action game will be arriving in the UK, US and Europe over a year after it first arrived in Japan.
Interestingly though, the trailer confirmed a previously unannounced version of the game.
Besides heading to the PS4 and Nintendo Switch, Persona 5 Strikers also looks like it will be coming to Steam.
This marks the second game in the Persona franchise to launch on Steam, with Persona 4 Golden (previously a PS Vita exclusive) arriving on Valve's digital distribution platform earlier this year.
The news comes after Haruki Satomi, the CEO of SEGA Sammy, last month revealed more ports, remasters or remakes of Atlus games could be on the horizon following the success of Persona 4 Golden for PCs.
Satomi-san said: "As for Steam, while we haven't been actively releasing Atlus titles on PC, we felt that there was much potential there and put out a direct port of Persona 4 Golden for PC, and the user response was far beyond our expectations.
"That being said, we hope to release Atlus catalog titles across various platforms, whether as direct ports or in the form of remasters or remakes."