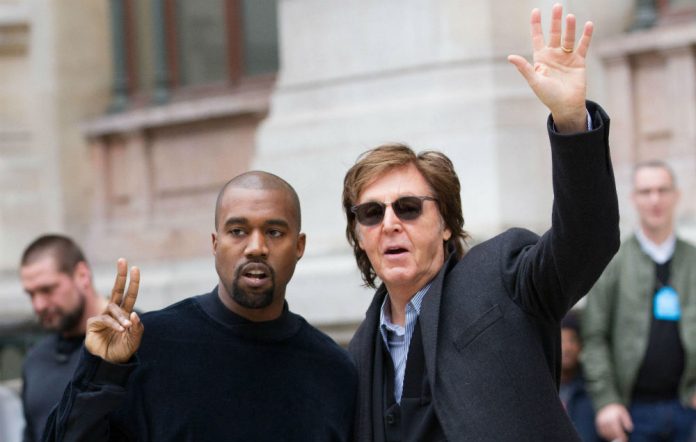 [ad_1]

The Beatle has been reminiscing about working with the rapper on their 2015 collaborative single with Rihanna, 'FourFiveSeconds'
Sir Paul McCartney has revealed his favourite Kanye West album, marking out 2010's 'My Beautiful Dark Twisted Fantasy' as his top pick and a record he "envied".
The Beatle shared his choice during a new interview where he recalled working with West on the standalone single 'FourFiveSeconds', which the pair recorded with Rihanna.
Speaking to DIY, McCartney – who has just announced the release of his first solo album in over five years – said that he felt "lucky" that artists such as West and Rihanna wanted to work with him, adding: "For me, I feel great. I like diversity."
Asked if he listened to a "diverse array of music", McCartney responded: "I was a big fan of 'My Beautiful Dark Twisted Fantasy'. That was the record of [West's] that I really envied. I thought: 'Oh he's done some good stuff.'"
McCartney also praised West's 2011 collaboration with Jay-Z, 'Watch The Throne'.
"I like that. It's not like I'm a big hip hop fan, but I went to see Kanye and Jay-Z and really came away thinking it was like urban poetry. I was very impressed. So when the word came that he wanted to work with me, I was flattered."
Earlier this week, McCartney revealed that the late George Harrison's foul-mouthed tirades often managed to get The Beatles out of doing things that they didn't want to do.
[ad_2]