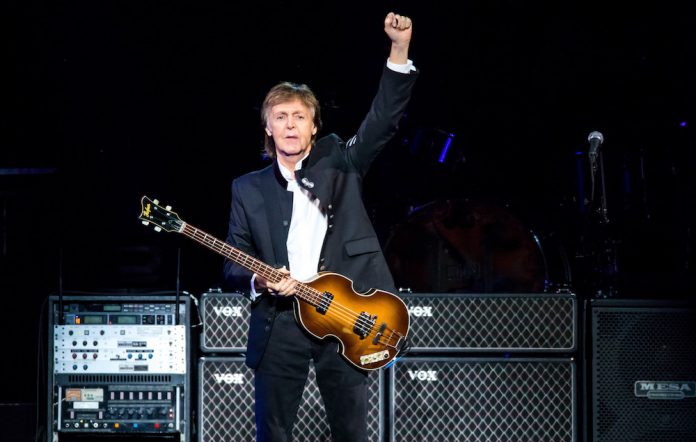 [ad_1]

The rock legend will release new music tomorrow
Paul McCartney has announced a new double A-side single and teased his upcoming new album.
The musical icon, who celebrated his 76th birthday yesterday, last released a studio album in 2013 with 'New'.
Now, McCartney has confirmed new music is on the way. He will release two new tracks – 'I Don't Know' and 'Come On To Me' – tomorrow (June 20). A press release describes the former as "a plaintive, soul-soothing ballad as only Paul can deliver", while the latter is said to be "a raucous stomper that fans that first spark of chemistry into a rocking blaze."
The Beatle told DIY the singles were partially inspired by his work on the 50th anniversary reissue of 'Sgt. Pepper's Lonely Hearts Club Band'. "I remember going up to the studio a couple of times and saying, 'Oh, well I was listening to this programme last night and I thought on 'Penny Lane' it was just one piano that I played, but it turns out it's eight!'" he said.
"We were goofing around on that and it inspires you and makes you think you can go anywhere. It's still gonna sound like a piano, but sonically you can play with it. '…Pepper…' was a big influence."
Both are taken from his upcoming new album, which is due for release this Autumn, via Capitol Records. More details on the record are set to be announced soon.
Meanwhile, the first look at McCartney's Carpool Karaoke episode has been released. The latest instalment of James Corden's series was filmed in Liverpool, with the pair visiting some historic Beatles landmarks.
[ad_2]