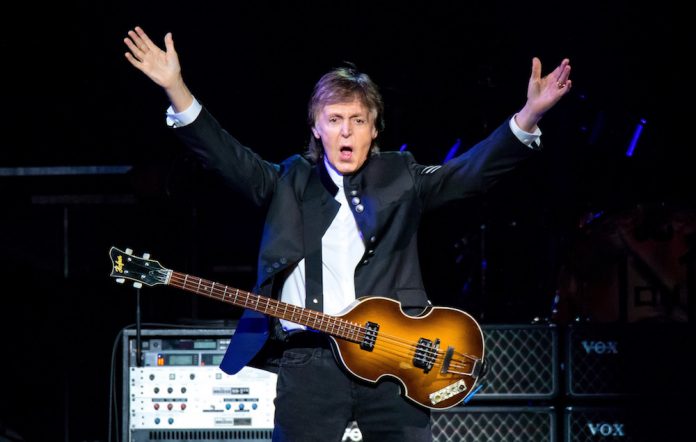 [ad_1]

The Beatle will return with his latest studio album later this year
Paul McCartney has announced details of his new album, 'Egypt Station'.
The Beatle is set to release his first studio album in five years, following 2013's 'New', later this year. He previously teased the new record via a reboot of his Instagram and strange symbols popping up on his social media accounts.
'Egypt Station' was largely produced by Greg Kurstin, with OneRepublic's Ryan Tedder taking the helm for one track. It was recorded in Los Angeles, London, and Sussex. The record will be released on September 7 via Capitol Records. You can listen to the first two tracks from it – 'I Don't Know' and 'Come On To Me' – below.
In a press release, McCartney said: "I liked the words 'Egypt Station'. It reminded me of the 'album' albums we used to make… 'Egypt Station' starts off at the station on the first song and then each song is like a different station. So it gives us some idea to base all the songs around that. I think of it as a dream location that the music emanates from."
Recently, the star returned to his hometown of Liverpool to record an episode of Carpool Karaoke with James Corden. The first trailer for the show has now been released and, in it, the pair can be seen driving around the city singing The Beatles' classic 'Drive My Car'.
McCartney also performed a surprise gig at Liverpool's Philharmonic Pub on June 9, during which he played 'Come On To Me' in public for the first time.
[ad_2]