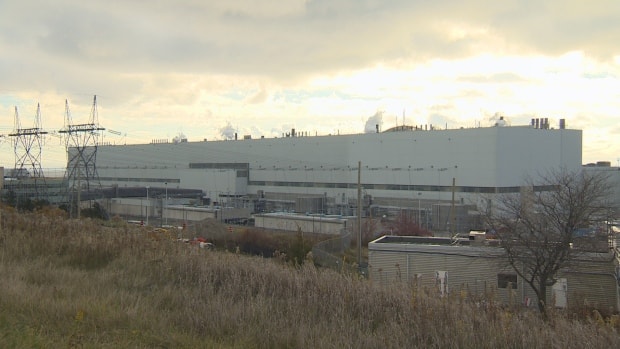 [ad_1]

A subsidiary of Ontario Power Generation is partnering with U.S.-based BWX Technologies to help produce radioactive isotopes used to diagnose such conditions as cancer and heart disease.
Ontario Power Generation says its Darlington nuclear plant will become the first large-scale commercial station in the world to produce molybdenum-99, needed to make the isotope technetium-99 (teck-NEES-e-um) for medical imaging.
The Crown corporation says the CANDU reactors at the Darlington station in Clarington, Ont., can produce molybdenum-99 while still generating electricity, allowing for a continuous supply of the radioisotope.
Production at Darlington is expected to start by the end of 2019, subject to Canadian regulatory reviews and approvals.
The domestic supply of medical isotopes was disrupted after Canada's Chalk River reactor ceased production of molybdenum-99 in 2016, requiring hospitals to import the imaging material from Europe, Africa and Australia.
Ontario Power says producing molybdenum-99 in Canada will secure a domestic supply of the isotope for widely used medical imaging and treatments.
"OPG's collaboration with BWXT offers optimism on what this technology could mean for our ability to deliver life-saving care to patients even more effectively and efficiently," said Paul Cornacchione of the University Health Network.
"Having a reliable and local supply will allow for improved accessibility and stable access to medical isotopes in Ontario and across Canada," he said.
[ad_2]