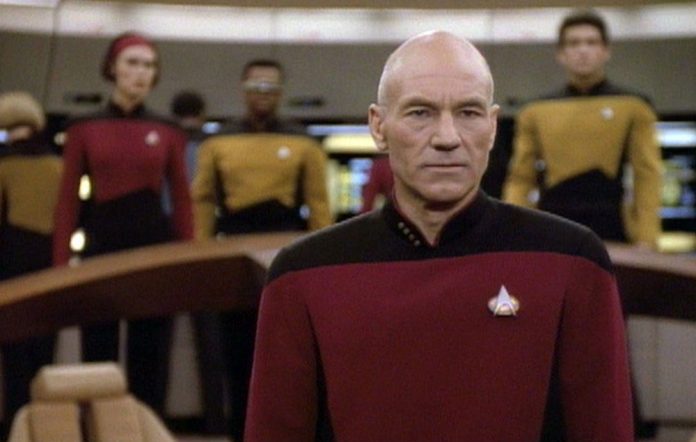 [ad_1]

The actor teased his return to the iconic show
Patrick Stewart could return as Jean-Luc Picard for an all-new Star Trek TV series.
Alex Kurtzman, the executive producer behind CBS All Access' Star Trek: Discovery – has reportedly signed a new deal with CBS Television Studios that keeps him with the studio for another five years.
THR reports that Kurtzman will receive $5million per year, where he will expand the Star Trek franchise into new series, miniseries and animation.
Rumours of Stewart's involvement in the new series have been circulating with the actor himself also hinting at the prospect of his return. Speaking to Red Carpet News TV, he said he hadn't seen Star Trek Discovery yet, but he "may have good cause to look at it very soon."
According to certain sources Kurtzman is also attached to the Stewart-led reboot. However, CBS TV Studios have yet to confirm the Stewart project.
reached out, and he took my hand in those last few minutes, and I saw him go [wipes tear from eye] like this, and then I realised I had just done the same thing.
"Then, the movie ended… and we were going to be taken up on stage, but not until the credits were over. So, we had some time to sit there and, as I sat there I realised there will never be a better, a more perfect, a more sensitive, emotional, and beautiful way of saying au revoir to Charles Xavier than this movie. So, I told [Hugh] that same evening, 'I'm done too. It's all over.'"
[ad_2]