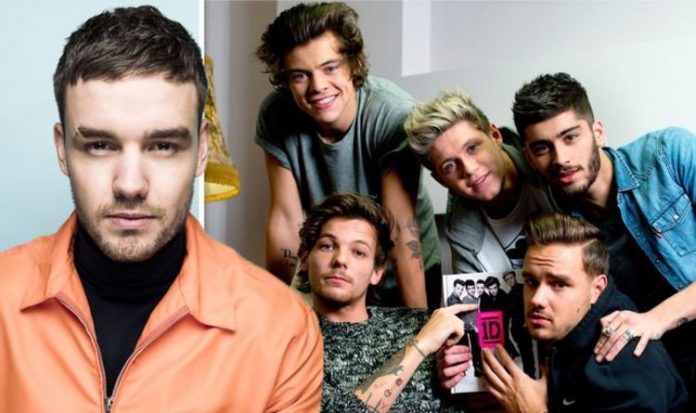 One Direction enjoyed an incredible career beginning in 2010. The five-piece were placed together in The X Factor, and went on to claim third place in the competition before carving out an incredible career for themselves afterwards. The band eventually split in 2015, five years after they formed, but not before selling over 50 million albums worldwide, and touring the globe through a handful of tours. Five years after the band's split, fans have been dying to learn of any new information about any sort of reunion in the near future.
Each of the band members have been asked various times in the past about a potential reunion, with the likes of Niall Horan saying a reunion is "inevitable".
The latest member of the band to be asked this exact question is Liam Payne.
Liam recently appeared on Capital FM to discuss last night's annual event The Capital Jingle Bell Ball.
During his chat he was asked if there was "any chance" of the band getting back together.
READ MORE: One Direction: Niall Horan replies to being 'snubbed' by Grammys after Harry Styles nominations
This doesn't, however, give any sort of firm dates or timescale on when the band might return to working together – so fans will have to wait and see.
Liam's comments are accurate, though, as earlier this year both Niall and Louis Tomlinson released brand new albums, titled Heartbreak Weather and Walls, respectively.
Similarly Harry Styles has been enjoying some great success this year with his 2019 album Fine Line.
Last month he was even nominated for three Grammy Awards for the ceremony taking place in January, 2021.
Earlier this wee Liam reminisced about working with the band during their first arrival at the Capital Jingle Bell Ball.
In a chat with Roman Kemp Liam said: "You're kind of getting yourself ready.
"I felt like I always started the first song just to kind of ease everybody, ease the tension, sort of scenario."
Liam added: "The O2 Arena is my favourite venue to play because it sounds the best, and, you know, the Jingle Bell Ball – everyone's excited. It's always the best."