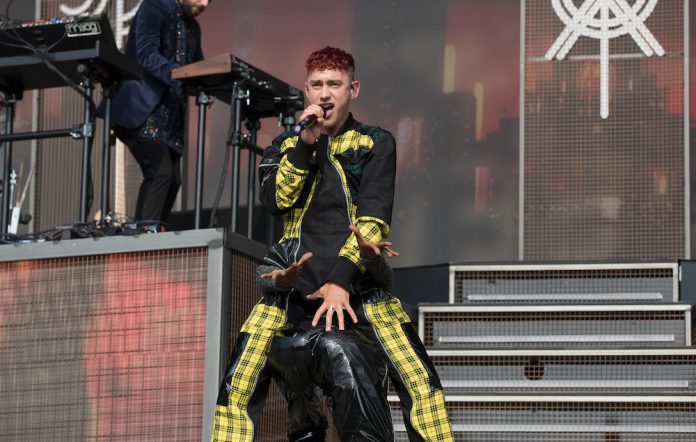 [ad_1]

The Years & Years frontman says he was criticised for his Biggest Weekend performance being "too erotic"
Olly Alexander has spoken out about the double standards between how straight and LGBTQ performers are received.
The 27-year-old is the frontman of Years & Years, who will release their second album 'Palo Santo' on July 6.
Speaking to Shortlist, Alexander said he was criticised for being "too erotic and too saucy" in his performance at the BBC's Biggest Weekend, during which he wore a green one-piece outfit. "But it's no different to Demi Lovato or Stefflon Don or Liam Payne," he said. "They all simulate sex on stage and they say things in their songs that are erotic, they gyrate and wear revealing outfits. People don't bat an eyelid, but as soon as I go on stage it's a case of, 'Think of the children!""
He added: "I am thinking of the children. Young people need to see a queer person being comfortable in their body."
Earlier this year, Alexander revealed he had been told not to mention that he was gay when Years & Years got their record deal. He said the incident happened during a media training session when he asked the woman running it what she thought of him being gay.
"She said – with very good intentions, I'm sure – 'Why does anybody need to know about your sexuality?'" he recalled. "'What business is it who you go to bed with? Do you really want to invite personal questions like that? Maybe it's better to not say anything about your sexuality at all." Alexander added that he "ignored her advice."
[ad_2]