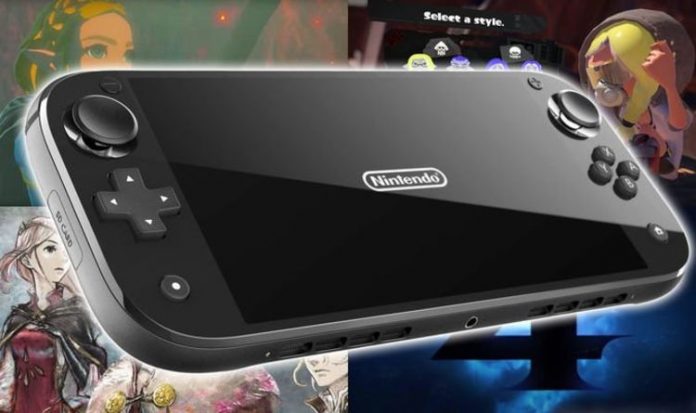 The Nintendo Switch Pro could get announced and released in 2021, with a reliable leaker revealing plenty of tantalising details. As reported by Wccftech, industry insider Nate Drake has taken to ResetEra to discuss the heavily rumoured Nintendo Switch Pro console. And the leaker has claimed Nintendo could announce the Switch Pro in 2021, and said the console is capable of 4K visuals and also boasts Nvidia's DLSS tech.
DLSS, aka Deep Learning Super Sampling, is a resolution upscaling tool from Nvidia which offers higher frame rates and resolutions while – at the same time – using fewer GPU resources.
Nvidia has described DLSS as one of their "most important graphical features" as well as a "groundbreaking" piece of graphical tech.
Speaking about the Switch Pro, NateDrake said: "Won't really talk more about the tech specs than I have. It has DLSS & it has 4k functionality. No reason to go deeper than that right now. That's enough to illustrate the device is a meaningful upgrade."
The leaker went on to add: "Let's say I'm confident it gets announced this year.
"A delay to 2022 would need to be communicated in the next few months, as dev kits and third-party partners begin to plan software for the device. As of this very moment (Feb 18, 2021), I believe the hope remains for a 2021 launch."
NateDrake also revealed that the Switch Pro should also offer an improved handheld mode, which likely offers higher screen resolutions.
This would chime in with previous reports that claimed the Switch Pro would have a better portable screen thanks to the use of Mini LEDs.
In a boost to current Switch owners, NateDrake said despite the upcoming new Switch the existing model will still continue to get first party support for "at least a couple" more years.
NateDrake posted: "First party support with span the new hardware and current Switch for at least a couple of years. We were shown as much yesterday & I talked about it on my latest podcast."
This is great news to the almost 80million people who have already picked up a Switch, with it sounding like there's plenty of mileage left in the tank for the current version.
We're approaching the four year anniversary of the Switch's release, with Nintendo recently holding a Direct that announced tonnes of upcoming games.
Skyward Sword HD, Splatoon 3, Mario Golf: Super Rush and Project Triangle Strategy were among the major announcements from the recent Direct.
Arguably the one announcement fans had been hoping for was an update on The Legend of Zelda: Breath of the Wild 2, which last made an appearance during its reveal at E3 2019.
In the latest Direct Zelda series producer Eiji Aonuma said news on BoTW 2 "should" be coming later this year.
Aonuma-san said: "I'm sure a lot of you saw me and thought there might be news to the sequel to the Breath of the Wild game.
"Unfortunately, we don't have anything to share right now. Development is proceeding smoothly and we should be able to bring you some information this year. For now, we'll have to ask you to wait just a bit longer."
If the Switch Pro reveal is scheduled for 2021, maybe Breath of the Wild 2 will make an appearance during that announcement.
It would be the perfect game to showcase the power of the new Switch and build excitement, being arguably the one game on the horizon Switch fans can't wait to see.