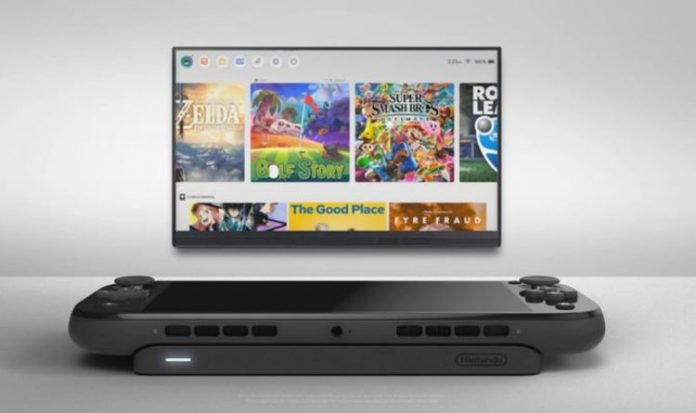 The Nintendo Switch Pro has been the subject of plenty of rumours for well over a year now. It has long been rumoured that the House of Mario are planning a mid-generational upgrade to their hit Switch console which will transform it into a 4K capable gaming machine. These rumours were only given more weight when last year it emerged that Ninty were reportedly asking developers to make their Switch games 4K ready.
And with a Nintendo Direct planned for today – the first full fat one since September 2019 – hopes for a Switch Pro reveal are rising once again.
Especially since the next Direct is 50 – yes FIFTY – minutes long.
Even if the upcoming Nintendo Direct doesn't announce anything on a Switch Pro, it should have plenty of exciting announcements.
We know there's going to be a new Smash Bros character reveal while rumours are rife that we could get an update on Zelda Breath of the Wild 2 as well as how Ninty are planning on marking the fast approaching Zelda 35th Anniversary celebrations.
And ahead of the next Nintendo Direct, which is airing later today, Nintendo fans have got a glimpse of what a 4K Switch would be capable of.
This comes courtesy of YouTuber SnazzyAI who has created videos showing what popular Nintendo Switch games would look like in 4K.
The latest video from SnazzyAI shows what Mario Kart 8 – which was first released back in 2014 – would look like with a fresh 4K lick of paint.
For our money, Mario Kart 8 – despite being fairly old – still looks gorgeous sans-4K.
But with this bumped up resolution it looks even better. Imagine how good a Mario Kart 9 could look?!
Elsewhere SnazzyAI also partnered with Nintendo Life to reveal what Breath of the Wild would look like in 4K.
And the results, as to be expected, are pretty spectacular.
Breath of the Wild was a Nintendo Switch launch title, releasing back in March 2017.
But the 4K revamp transforms the game into an even more sumptuous sight to behold.
SnazzyAI also also redone the Breath of the Wild 2 trailer in 4K, so you can see what that highly anticipated game would look like running on a potential Nintendo Switch Pro console.
It remains to be seen whether a Switch Pro will get revealed tonight or not.
The Switch is still selling ridiculously well, just shy of 80million units sold.
Considering the Switch first launched just under four years ago, that's mightily impressive.
Analysts predict the Switch could overtake the Wii by the end of this year, which would make it the sixth best selling console of all time.
And it might even pip the original PlayStation which is not too far ahead of the Wii in fifth position.
Maybe Nintendo will wait a bit longer to unveil a Switch Pro, potentially when Switch sales are flagging.
But with no sign of that happening anytime soon, who knows when that could be?
Either way we'll find out whether an imminent Switch Pro reveal is on the cards or not soon enough.
The Nintendo Direct for February 2021 will kick off at 10pm UK time today.