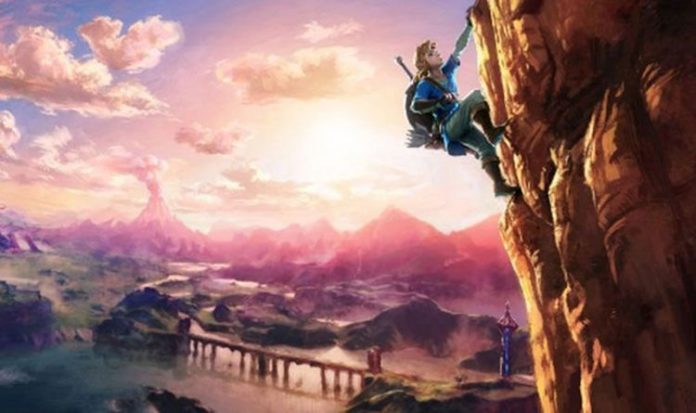 Some interesting Nintendo Switch news was shared this week, but it didn't include some of the bigger rumours linked to the company.
Recent reports suggest that a Nintendo Switch Pro is being developed that will be released to contend with the PS5 and Xbox Series X.
And while the next-gen consoles aren't expected to affect Switch sales directly, they will still offer tempting alternatives.
And if Nintendo is planning a launch for 2021, this could be the time to start talking about a new Pro console.
However, Nintendo remained tight-lipped on the alleged project and skipped any mention of it during its most recent earnings call.
There was plenty of good news shared by the company regarding upcoming releases, including the next instalment in the Zelda franchise.
Nintendo confirmed in its earnings report: "On October 30, we released Pikmin 3 Deluxe for Nintendo Switch with features enhanced from Pikmin 3, which was originally released for Wii U.
"In addition, on November 20 we will release Hyrule Warriors: Age of Calamity, which takes place in a world 100 years before the time of The Legend of Zelda: Breath of the Wild. In Japan, this game will be released by Koei Tecmo Games."
A message from NintendoLife also adds that games like The Legend of Zelda: Breath of the Wild 2 and Metroid Prime 4 are still without a release date.
The good news is that no further delays have been shared which would suggest that they are going to take longer to play.
Back to the most recent Switch Pro reports and they suggest that the new console will ship with an improved display.
The Switch's backlit 720p LCD screen has not stopped it selling millions on units around the world, clearly showing that display isn't everything.
But what would be the point of bringing out a Nintendo Switch Pro console if it didn't offer a serious upgrade?
A new report from the Economic Daily News claims that Nintendo is looking to offer a mini LED display with its next console.
This would mean an end to the backlit option currently available in the normal Switch console, which would reportedly be supplied by a company called Innolux Corporation.
A translation from the original report adds: "Nintendo's handheld game console Switch is selling well worldwide.
Nintendo has taken advantage of its success and has recently begun preparations for the next-generation Switch production plan to be launched next year.
"It plans to introduce Mini LED display technology and came to Taiwan to find groups Chuang (3481) supplies, breaking the previous situation where the Switch was supplied by two Japanese companies, Sharp and Japan Display Corporation (JDI)."
As with all reports, this should be taken with a big pinch of salt as there could be a number of reasons why Nintendo may want to talk to other companies.
The new update comes after another report emerged that the Nintendo Switch Pro is reportedly in development for 2021.
This included references to a console which would feature 4K support and a range of new eye-catching games for next year.
The original statement from Bloomberg adds: "The introduction of a more affordable Switch Lite variant in late 2019 helped broaden the machine's potential audience and Nintendo is making preparations for an upgraded Switch model and a beefed-up games lineup for 2021.
"Several outside game developers, speaking anonymously as the issue is private, said that Nintendo had asked them to make their games 4K-ready, suggesting a resolution upgrade is on its way."