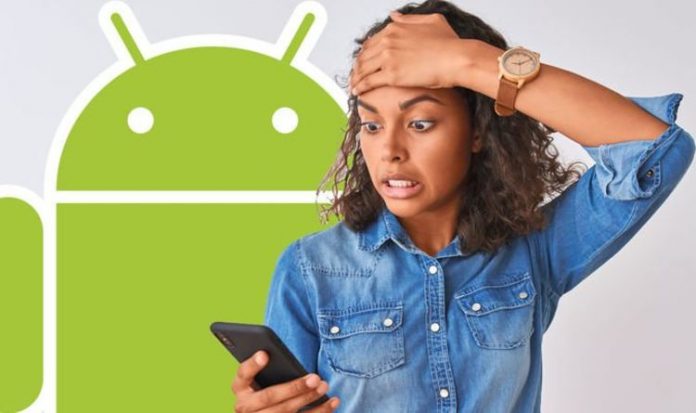 Android users have been put on alert about a Google developed app which would let mobile carriers lock out a device if a bill hasn't been paid. The app-in question is called Device Lock Controller and it quietly appeared on the Google Play Store earlier this year with the eye-catching Android app getting an update recently. In the description for the app Google says the programme offers "device management for credit providers" and gives providers the power to "remotely restrict access" to an Android device.
The full description for the Android app reads: "Device Lock Controller enables device management for credit providers. Your provider can remotely restrict access to your device if you don't make payments. If your device is restricted, basic functionality, such as emergency calling and access to settings, will still be available."
Screengrabs of the Android app are displayed in the Google Play Store listing, and it shows options that are available.
In one screen which has the heading 'how your credit card provider can manage this device' it says a provider can "lock this device if you don't make a payment".
So far this app has only been downloaded a few dozen times, and after the Android download was discovered Google provided more information on it.
READ MORE: Google Chrome update should make using an Android phone much safer
As reported in a post by XDA Developers, Google said this app appeared on the Play Store by mistake and should not be listed for Western Android fans.
The Mountain View firm said the Device Lock Controller app had been launched in collaboration with a mobile carrier in Kenya called Safaricom.
A blog post from July discussed teaming up with Safaricom, who had launched a financing plan designed to make it easy for Kenyans to purchase a new Android (Go edition) smartphone.
An FAQ page on the Safaricom page says those that sign up to the plan who don't make a repayment four days after a deadline will see their devices locked.
So, at the time being it looks like this app is only meant for specific markets.
DON'T MISS: 19 vicious Android apps remain on Google Play Store – delete them now
But it is interesting the power this app wields, and that the tool is ready to be used if carriers in other markets want to have an extra incentive at their disposal to ensure customers pay their bills on time.
XDA Developers took a closer look at the app to see what gives it such a huge power over Android users.
The website said the Google Device Lock Controller app makes use of the DeviceAdminService API to remotely control device functionality.
This API is the same one that businesses use to control what staff can do with work phones that are handed to them.
Companies that issue work phones to staff tend to preload apps that use this API, and once installed there's no way to disable it.
And it sounds like it would be a similar case with Device Lock Controller, with this app getting pre-loaded onto an Android phone before a customer gets it for the first time – and then no way to remove the programme afterwards.
Google has said that they are working to remove the app's listing from the Play Store.