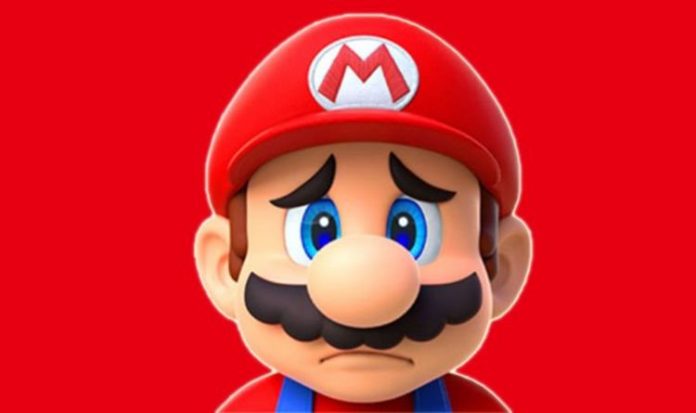 Nintendo on February 17 aired their first proper Nintendo Direct since September 2019. And it was a big one, with the Direct lasting 50 minutes in total. The Direct revealed updates on already announced games such as Bravely Default 2, No More Heroes 3 and Monster Hunter Rise but the event also announced 20 new Nintendo Switch games. Among the recently revealed games were Mario Golf: Super Rush, the gorgeous looking JRPG Project Triangle Strategy, Splatoon 3 and an HD version of Skyward Sword.
However, fans who had been left hoping for news on Zelda Breath of the Wild 2, a possible Switch Pro reveal or more details on upcoming anniversary celebrations could have been left disappointed.
And if you're among those who were hoping for more from the latest Nintendo Direct then there's some good news.
The House of Mario could have at least one more Direct planned for this month.
There are two anniversaries coming up this month, and Nintendo are strongly tipped to mark at least one of them with a Direct.
First up we have Zelda's 35th Anniversary which takes place over the weekend.
February 21 1986 was when the world was first introduced to Link, Zelda, Ganon and Hyrule when the original Legend of Zelda first launched on the Famicom Disk System in Japan.
It had been thought that Ninty might go all out – like they did with Mario's 35th birthday last year – to mark the landmark date.
However, so far we haven't heard anything about a possible Zelda Direct – but the recent Nintendo Direct did have some Zelda news.
Skyward Sword HD was announced for the Switch as was a pair of stunning looking Zelda themed Joy-cons.
There could be some more Zelda-related news inbound though with rumours swirling around that Wind Waker and Phantom Hourglass are heading to the Switch.
Trademarks for these classic Zelda games were filed in the run-up to the Zelda 35th Anniversary.
So maybe that will get announced too around the time of Zelda's fast approaching birthday in a Zelda Direct. Or, alternatively, this could get revealed later on this year.
A more likely bet is Nintendo holding a Direct to mark Pokemon's fast approaching 25th birthday.
Saturday February 27 is when Pokemon Day falls this year, with it being 25 years to the day that the original Pocket Monsters Red and Green games first launched on the Gameboy in Japan.
And Nintendo are tipped to hold a Pokemon Direct around the time of this year's anniversary.
This news comes courtesy of leaker Kelios, who previously correctly predicted an (at the time time) upcoming Nintendo Direct.
Kelios has also leaked some of the announcements that could be made in the Direct.
A Detective Pikachu sequel is allegedly in the works while remakes fans have long been clamouring for are also coming.
Kelios did not directly name which Pokemon games are getting the remake treatment, but it's believed to be DS classics Diamond and Pearl.
And seeing as the most recent Nintendo Direct was without any Pokemon news it could raise the possibility of a Direct solely dedicated to Pocket Monsters happening in February.
So, if this week's Direct left you wanting then next week could deliver some news that's more up your street.