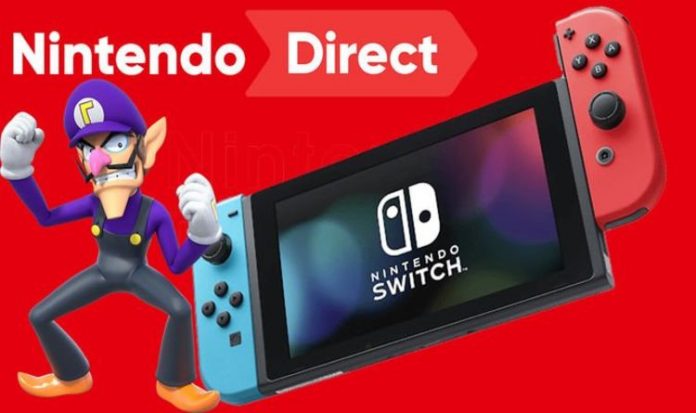 Nintendo will hold its first major Direct conference of the year on February 17.
After rumours of a Direct conference to coincide with the anniversary of the original Legend of Zelda, Nintendo has made it official.
The next Nintendo Direct conference will take place on February 17 at 10pm GMT for fans living in the UK.
The video stream will run for around 50 minutes, which means it's probably going to contain some pretty major announcements for Nintendo Switch.
Judging by the Nintendo Direct website, one thing fans can be almost certain of is that Nintendo will announce the next downloadable character for Super Smash Bros Ultimate.
Nintendo Switch owners can also expect to find out more about the next wave of Nintendo Switch releases, but more on that later.
"Join us for a Nintendo Direct livestream featuring roughly 50 minutes of information focused on available games like Super Smash Bros. Ultimate and games coming to Nintendo Switch in the first half of 2021," Nintendo reveals.
"Check back here on Wednesday, February 17th at 10 p.m. (UK time) to watch the broadcast live!"
You can watch the Nintendo Direct presentation live by clicking play on the YouTube embed below (Express Online will add the video closer to the air time).
In terms of announcements, the smart money is on Nintendo revealing the next Super Smash Bros Ultimate character for Fighters Pass 2.
Nintendo has already released Min Min from Arms, Steve from Minecraft and Sephiroth from Final Fantasy VII.
Previous rumours have suggested that Geno from Super Mario RPG could make an appearance, or maybe Dante from Devil May Cry, Sora from Kingdom Hearts, Doomguy from Doom and Crash Bandicoot.
Other rumours hint at a character from Fortnite, Ninja Gaiden's Ryu Hayabusa and Waluigi from the Mario franchise.
As for new Switch games, all signs point towards some sort of Legend of Zelda announcement.
The original Legend of Zelda was released almost 35 years ago to the day.
As such, Nintendo is expected to announce the Breath of the Wild 2 release date very soon.
Trademark filings have also been discovered for classic Legend of Zelda games Wind Waker and Phantom Hourglass.
This has led to speculation that Nintendo is planning a 3D collection similar to Super Mario 3D All-Stars.
Perhaps it will launch on April 1, the day after Super Mario 3D All-Stars leaves the eShop.