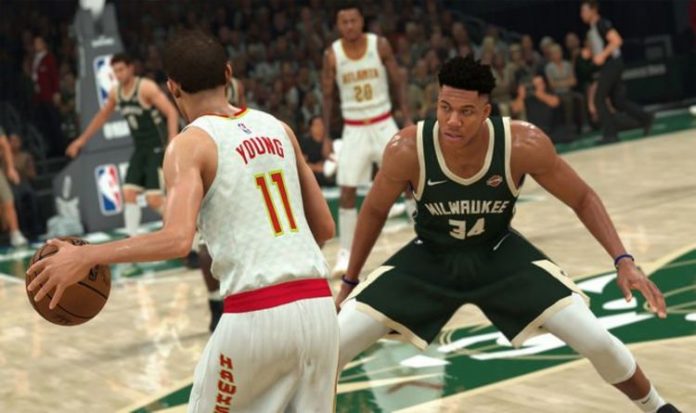 Gamers are reporting that a new next-gen NBA 2K21 update has been released today on PlayStation and Xbox platforms. Reportedly weighing in at around 5GB on PS5 and Xbox Series X, no official patch notes have been shared regarding exactly what's been changed. From what has been shared so far, it appears that gameplay issues related to park "choppiness" may have been removed, which would prove a huge win for gamers.
There are also reports that issues with badges not getting the correct progress have also been patched today.
But until 2K provides a full list of changes from today's NBA 2K21 update, it will be hard to say exactly what has been tweaked behind the scenes.
The NBA 2K21 next-gen release came to PS5 and Xbox Series X consoles earlier this month and promised to provide an upgraded experience.
This included bringing a City experience to the game, comprised of multiple distinct Neighborhoods, allowing gamers to choose their Affiliation, earn Rep, and even run for Mayor.
"This is actually an area of the game that really took a lot of the work in developing MyNBA as a whole because getting the MyGM options to play nicely with the fully-customizable and multi-team MyLEAGUE stuff took a tremendous amount of development and design work (or else we would've just never made MyLEAGUE and just added all the customization and up to 30-team control to MyGM back in year 2 for NBA 2K15).
"Here is where you can choose to turn on or off the following – Conversations, Scoring, Skills, Tasks, and Morale & Chemistry.
"The conversations will determine whether or not you have the face-to-face conversations with the governor, staff, and players. This year, you can have these on or off no matter whether you're controlling just one team or up to 36 teams – and you can even have 36 team control with conversations on for only a subset of the teams you're controlling."
But as noted above, issues still remain for the new version of NBA 2K21, and clearly, some changes have been made to the game tonight.
The good news is that 2K has been sharing NBA 2K21 patch notes regularly, meaning we should hear more about today's update later today.
Last week saw one of the first updates released for NBA 2K21 next-gen, which improved player likenesses and performance.
And wasn't just players given a visual boost, but also some of the NBA coaches on the sidelines.
Upgrades were launched for the likes of Paul George, Andrew Wiggins, Nikola Jokic, Jordan Clarkson, Naz Reid, Stephon Marbury, Dwight Howard, Frank Vogel and Dejounte Murray.
That's on top of Robert Williams, Theo Pinson, Ky Bowman, Jeff Hornacek, Daequan Cook, Sam Perkins, Jerome Kersey, Buck Williams, Luc Longley, Nate Bjorkgren and Asante Munson.
The patch notes also revealed faster loading times in certain parts of the game, as well as a fix for a problem with downloading user-generated content.
Elsewhere, new Black Lives Matter masks were made available at Swags in The City.
Speaking earlier this month about its first update to the next-gen version, 2K pledged to provide further patches in the future, telling gamers: "It's an exciting time for veteran and new ballers around the world – the next-gen version NBA 2K21 is now available on PlayStation 5 and Xbox Series X|S!
"Though we've only just launched, the Visual Concepts team is already working hard on making sure players have a great experience in the game."