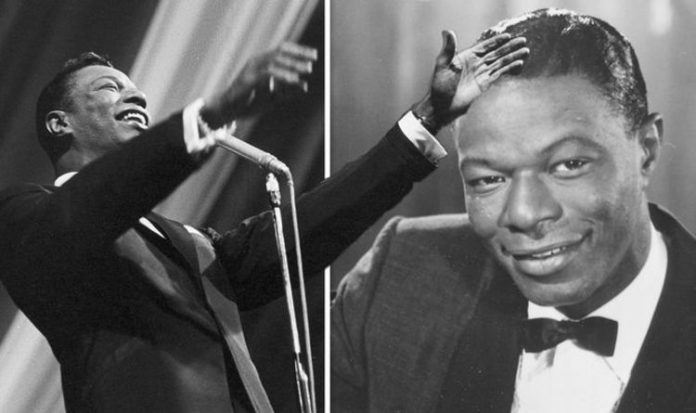 Nat King Cole learned to play the piano and sing from his family, before taking to the stage as a young child. His talent was obvious, and those early days were followed by years of stardom, albeit with some incredibly difficult challenges. Nat King Cole became the first African-American man to host an television series in the USA and is considered an icon – but what happened to him?
How did legendary singer Nat King Cole die?
Nat King Cole died early in the morning of February 15, 1965, aged just 45-years-old.
His death came after months of illness, though he continued to perform for as long as he could.
In September 1964, Nat began suffering from back problems, which was followed by his collapse while performing in Las Vegas.
READ MORE:  Frank Sinatra nickname: How did Frank gain his famous nickname?
He received medical help, where a malignant tumour was found on his left lung.
The singer was told he had lung cancer and would not live much longer, but despite this devastating news, he continued recording, going into the studio in San Francisco to sing with an orchestra.
These recordings were released on the album L-O-V-E, named after one of his famous songs, before his death.
After working at the beginning of December, he went to Santa Monica to hospital to receive treatment, asking Frank Sinatra to perform in his place at an engagement days later.
Despite receiving treatment, Nat's condition became worse, though he was allowed to return home for the New Year, to be with his family.
He returned to hospital in January for further treatment, reportedly telling his wife he would tell fans to stop smoking and do a public awareness campaign if he lived.
Later that month, he had his left lung removed, but his publicists still sent stories to the papers to suggest he would perform again despite the severity of his condition.
On Valentine's Day, 1965, he and his wife Maria drove to the sea together, to spend his final moments together before, on February 15, he died.
DON'T MISS
A few days later, Nat's funeral was held, and hundreds of people came to walk past the coffin.
Nat's family had received letters in their hundreds from fans wishing him well after his condition had been made public, though few knew how severe it would be.
Some hugely famous names attended the funeral, including Frank, Sammy Davis Jr, Robert F Kennedy and jazz musician Count Basie.
According to Daniel Epstein's 1999 book about the singer, the eulogy at the funeral was delivered by Jack Benny, another entertainer who specialised in playing the violin.
Jack was reported as saying: "Nat Cole was a man who gave so much and still had so much to give.
"He gave it in song, in friendship to his fellow man, devotion to his family.
"He was a star, a tremendous success as an entertainer, an institution.
"But he was an even greater success as a man, as a husband, as a father, as a friend."
He was survived by his second wife, Maria, and their five children: Natalie, adoptive children Carole and Nat, and twin daughters, Casey and Timolin.