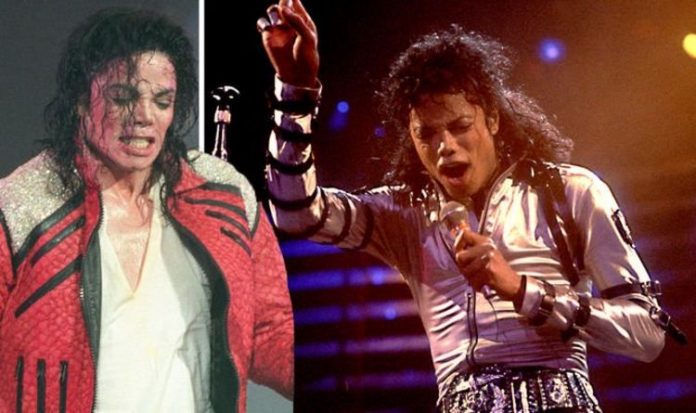 Michael Jackson was no stranger to the arts. On top of being a world class singer and songwriter, and winning over 13 Grammy Awards, Jackson was also a keen film maker. Who could forget Jackson's iconic Thriller music video, which was written and produced by the King of Pop himself?
1983's Thriller wasn't the only spooky film brought to screen by Jackson.
13 years later, in 1996, Jackson released a short film called Michael Jackson's Ghosts.
The 40 minute flick starred Jackson in two roles – one as the Maestro, an eccentric man with supernatural powers, and the Mayor of Normal Valley.
The story told of the Maestro challenging the Mayor to a scaring contest.
READ MORE: Michael Jackson finished Bad World Tour by making ENORMOUS donation
Considering the end of the film showcased Jackson's music, Michael Jackson's Ghosts held the Guinness World Record for longest music video.
Ghosts lost this accolade in 2013, when Pharrell Williams' Happy was released.
While the estate has been celebrating Jackson's legacy this week, Mike Tyson has spoken out about when he felt "played" by the Beat It singer.
Speaking on T.I.'s podcast, Tyson explained: "So me and Don come in, right? And I'm champ and everything, did all this s**t, undisputed."
He continued: "So Don goes and Don gives Michael Jackson the 'peace' sign, like this. And then so Michael gives Don the 'peace' sign, and so I give Michael the 'peace' sign, and Michael put his hand down."
A shocked Tyson went on: "In a way, I say, 'Did he play me? Nah, he didn't play me, he just didn't see me. I knew he didn't play me, cause I'm f*****g champ.'"
Later, Tyson added, he went to speak to Jackson, but was disappointed once again.
He said: "And then I go over to meet Mike, … and he goes like this, 'Don't I know you from somewhere? Where I know you from?' He broke my ego, he crushed me."