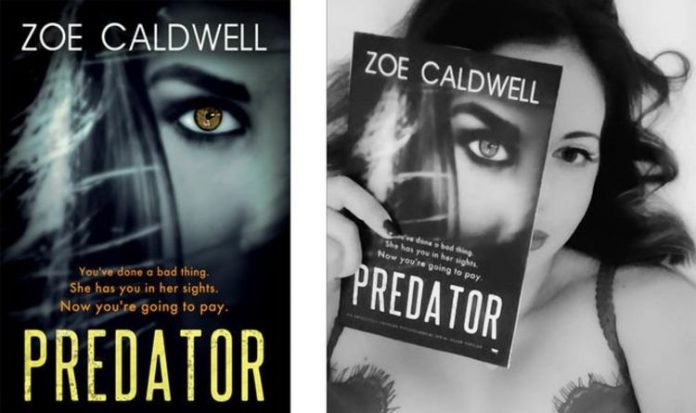 Camilla has an insatiable bloodlust, yet you would never know that from looking at her. By day, she is a glamorous fashion magazine editor, poised and elegant. Reminiscent of The Devil Wears Prada but with the violence, psychopathy and gore of American Psycho, Predator is an unique, modern and compelling read. 
Camilla's twisted feminist mission is ultimately compromised by just how much she enjoys her killings, with her desire to seek vengeance spiralling out of control. 
Will she get caught?
Or will she get away with it?
Camilla is a wretched, damaged and depraved character and yet she is one you'll find yourself rooting for in this page-turning, compelling read. 
Utterly unputdownable, the novel is not only complexly plotted but lyrically written, with vivid and striking lines that will linger in the reader's mind. 
Zoe Caldwell does not hold back in building the dark kinky web of her heroine's world, delivering extreme, graphic and provocative sex scenes, featuring both BDSM and lesbian sex.
Camilla's sexual preferences are so intense that this novel makes Fifty Shades of Grey look vanilla.
With rampant swearing, gore, and eroticism, as well as potential triggers such as rape and domestic abuse, Predator is not for the faint-hearted and yet it is a novel of its time, a must-read with a darkly relatable heroine.