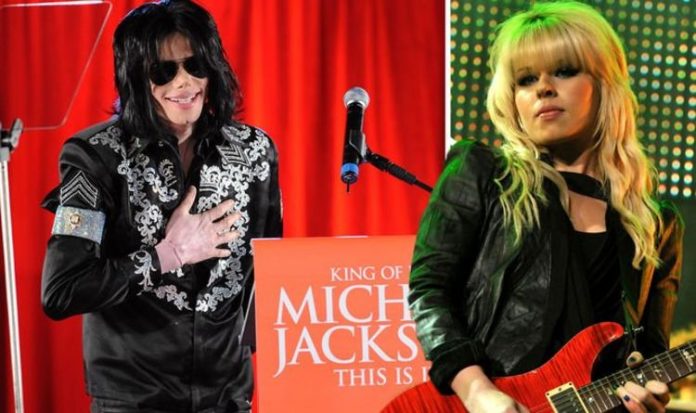 Michael Jackson fans will no doubt remember that tragic day that the King of Pop died. The Thriller star passed away on June 25, 2009, after a cardiac arrest which was caused by an acute intoxication. The star was later pronounced dead at 50 years old. Before his death, Jackson was preparing his final set of residency shows at the London, O2 Arena. The shows were called This Is It, and would have seen him performing from July 2009, to March 2010.
For the shows Jackson recruited a new collection of dancers, choreographers, and performers.
Included in this new team of creatives was Orianthi – a blues guitarist and singer who was brought on board to tackle some of the more difficult guitar riffs in Jackson's repertoire.
Most notably, the guitarist was going to play the solo in Beat It, which was originally played by Eddie Van Halen.
In a recent interview, Orianthi spoke out about what she learned from Jackson in the short time she spent with him.
READ MORE: Michael Jackson wife: What did Lisa Marie Presley do after her marriage to MJ?
At the time of his death, the Bad singer had been working as an entertainer for over 40 years, so he certainly knew what he was talking about when it came to making music.
Orianthi gathered some advice from Jackson during their time together, and the one thing she recalled has shaped how she views music production even years later.
The 35-year-old said: "Michael Jackson definitely taught me to do what's best for the song.
"It's not about crowding it with guitars and instruments that don't make sense."
Orianthi said: "You can't try to walk in there and fill Eddie Van Halen or Jennifer Batten's shoes. Some people were like, 'Oh you didn't play the 'Beat It' solo just like it was on the record.'
"I played it the way that I would play it, and I guess Michael liked it. I just do what I do. I can't try to be anybody else. That's the way I look at it."
Jackson's personal life has been getting a lot of attention recently, mostly due to a historic interview with his ex-wife Debbie Rowe.
In the interview, Rowe praised the Earth Song star, claiming he did "all" the work as a father.
Debbie explained: "You earn the title parent. I have done absolutely nothing to earn that title.
"That is because Michael did all the parenting. I didn't do it to be a mother.
"I didn't change diapers. I didn't get up in the middle of the night, even when I was there, Michael did it all."
READ THE ORIGINAL REPORT HERE