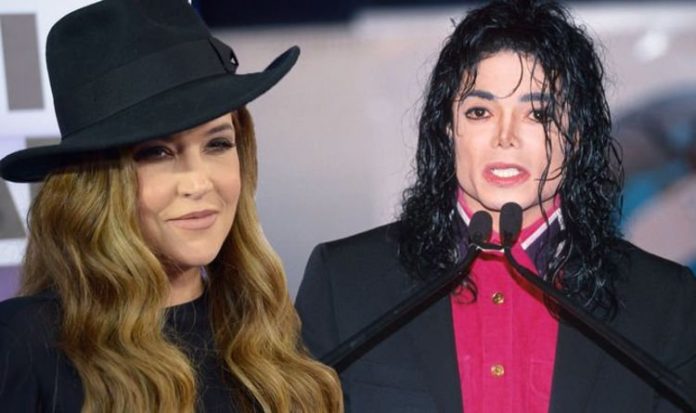 Michael Jackson stunned the world when it was announced he had married Elvis Presley's daughter, Lisa Marie, in private on May 26, 1994. The pair were married in Santo Domingo in the Dominican Republic with a small group of friends. Lisa Marie wore black, Michael chewed gum and the pair remained married for 20 months before an amicable divorce.
According to the LA Times, Presley filed for divorce citing "irreconcilable differences" before they "mutually agreed to go their separate ways and decided to remain good friends".
A lot of mystery surrounds the pair's prenuptial agreements, however.
Jackson had been working hard in the music industry since he was a child in the Jackson 5, so he had amassed an enormous fortune behind him.
Likewise, Lisa Marie reportedly had a staggering $100 million nest egg waiting for her following the death of her father, Elvis.
READ MORE: Michael Jackson met wife Lisa Marie Presley backstage when she was 7
The Associated Press reported Jackson was requested to pay for the legal fees brought on by the divorce.
The agreement also requested that Lisa Marie's name was restored to Presley from her married surname, Presley-Jackson.
Presley, who was 27-years-old at the time, married again in 2002 to Hollywood actor Nicolas Cage, and once again in 2006 to Michael Lockwood.
The year after divorcing Lisa Marie, Jackson married his second wife, Debbie Rowe.
The pair tied the knot on November 14, 1996. Just four months later Rowe gave birth to Jackson's first child, Prince Jackson on February 13, 1997.
Rowe later gave birth to his second child as well, Paris Jackson, on April 3, 1998.
Discussing meeting Jackson, Rowe revealed in an interview: "Michael was divorced, lonely and wanted children.
"I offered him my womb, it was a gift. It was something I did to keep him happy."
Rowe and Jackson divorced on October 8, 1999.
SOURCE