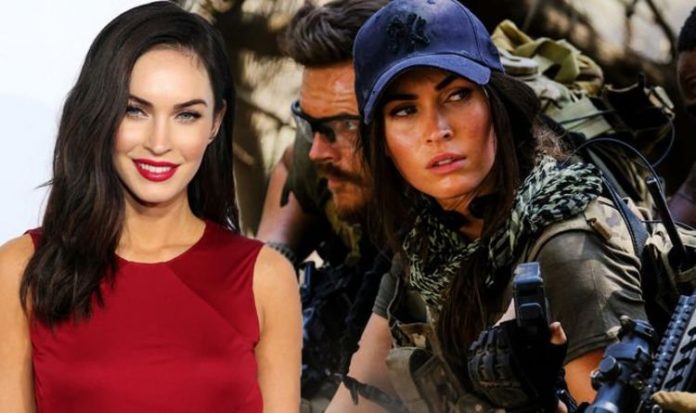 Megan Fox made her mark throughout the early 2010s as one of the most popular female actors in the business. After starring in the blockbusting Transformers franchise from Michael Bay, Fox delved into some of the horror genre by taking main roles in Jennifer's Body, and Jonah Hex. Over the past five years, however, she seems to be choosing her film roles a lot more carefully.
Earlier this year Think Like a Dog was released, which saw Fox playing a working mother, rather than the sex symbol she is perhaps known for.
The 34-year-old this month appears in Rogue, the story of a mercenary whose team becomes trapped in Africa whilst trying to hunt an international criminal known as Zalamm (Adam Deacon).
After a thrilling action sequence Fox's character, Samantha O'Hara, and her team find themselves being hunted for the first time.
The team of desert warriors are being tracked down by a ginormous escaped lioness, whose only desire is to hunt and kill the people around her.
Rogue shows off Fox in perhaps the hardest role she has ever starred in.
Not only is the young star rolling around in the dirt, guns blazing, and fighting tooth-and-nail to save herself and her team, she seems to have settled into the new role nicely.
Director of the new action flick, MJ Bassett, recently spoke exclusively to Express.co.uk about Fox's experience on set, and how she really came out of her shell as an actor.
Bassett claimed Fox enjoyed the experience so much that it left a lasting effect on her.
She said: "I think Africa had a really profound effect on her, as it does to so many people when they go there. I think it changed her life really."
Despite how drastic the film's shooting was, Bassett had nothing but good things to say about Fox's cooperation in the gruelling filming process.
"I said to her," Bassett said. "This is going to be a physically tough movie. I'm going to have to train you to deal with weapons.
"You're going to get dirty – there's not going to be any vanity involved."
Bassett added: "But when she came on … she was happy to get covered in s**t and dirt and blood, and get stuck in!"
With the support of the team around her, Bassett explained how Fox settled into the more hands-on approach led by Fox, and made her an even better actor.
Basset explained they all "[helped] her grow into this bad**s character".
"It was actually a wonderful experience watching this new person emerge."
Rogue, from Lionsgate UK, is on Digital Download and DVD now.