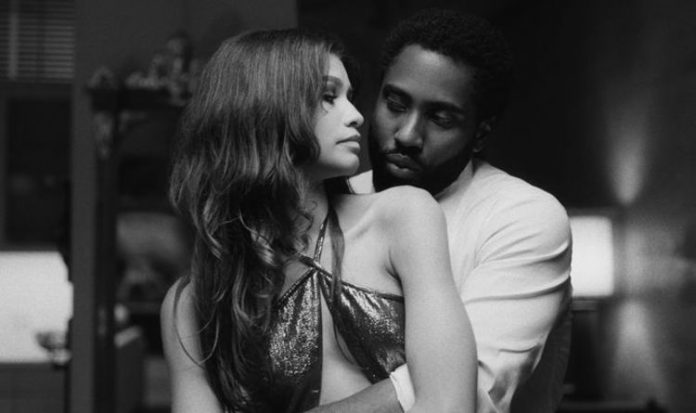 Netflix's latest relationship drama Malcolm & Marie gives a perfect example of two massively damaged people who shouldn't be together. One spite-filled argument takes place over the course of one long evening, into the early hours of the morning, after what should have been a night of celebration. The slog of a film tries to inject some poignant messages about the couple's backstory into their collapsing relationship, but it all falls flat.
Hollywood director Malcolm – played by Tenet's John David Washington – is over the moon after his latest film premiere was a rousing success.
His movie, an introspective glimpse into the struggles of black women dealing with drug addictions in America, is the first project he had ever written, produced, and directed.
But during his speech at the premiere, he forgot to thank his long-term girlfriend, Marie – who is played by Zendaya, of Spider-Man fame.
What ensues is a spiralling battle of emotions and wits as the couple delve into what they're angry about, and trying to come to terms with what they really want to say to one another.
READ MORE: The Dig review: Carey Mulligan delivers masterclass performance
The film's concept is based on a real-life argument writer and director Sam Levinson had with his wife, after also failing to thank her during a speech.
During an interview Levinson recalled: "It didn't turn into a full blowout or anything, but I did feel really guilty about it for a long time."
This is the exact opposite of how Malcolm & Marie plays out. The characters stew on the same topic for the better part of two hours, ad nauseam.
Each time they fall into agreement or compromise, one of them inevitably brings the issue up again – but this time with added salt for their emotional wounds.
Not only is it exhausting for the characters, but as a viewer it was extremely tiring watching the same point being thrown around for so long.
The dialogue itself exacerbates the cyclical nature of the film. Each of the characters speak as if they are addressing an auditorium.
While the writing would probably be thrilling to read on paper, watching it play out in real time is very taxing.
Netflix's previous relationship movie, Marriage Story, was a masterpiece that explored the intricacies of a laboured relationship, and the continuously sprouting troubles that came with it through the years. Malcolm & Marie acts as the entire antithesis of Marriage Story.
Although the plot and dialogue is completely exhausting, Zendaya and Washington are faultless.
They really look like they believe in the script and the dialogue, and truly give it their all whilst diving headfirst into the emotional spectrum.
There are some standout scenes for both of the stars. Zendaya has an "Emma Stone's speech from La La Land" moment which will surely land her some recognition during awards season.
Meanwhile Washington brings a constant raw physicality to the role, karate-chopping the air and roaring through sheer aggression multiple times. It's fascinating to watch.
Furthermore, Levinson has done an impeccable job lighting and framing the movie.
Shot entirely in greyscale, the harsh whites and vivid blacks are utterly gorgeous to look at.
For a film that doesn't have a lot to it, substance-wise, I could stare at Malcolm & Marie all day.
Malcolm & Marie is available on Netflix now.