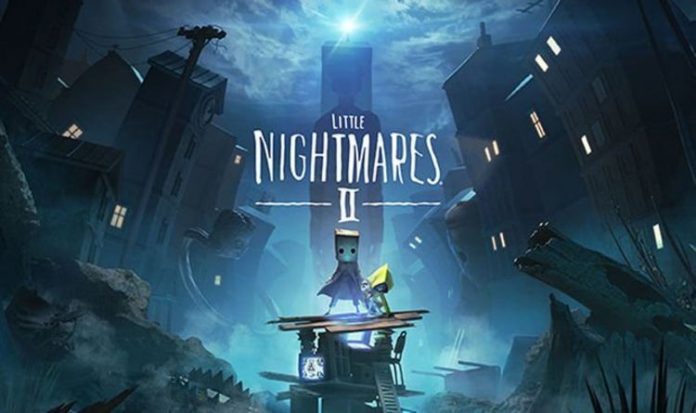 Little Nightmares 2 is a top sequel that will no doubt please fans of the first game who have been waiting patiently for its arrival.
But with such a project now launching in 2021, and with new technologies and platforms becoming more mainstream, we took the chance to ask members of the Tarsier Studios and Bandai Namco development team their thoughts on what could be coming next.
This included the potential of the Little Nightmares universe being brought to life on Virtual Reality headsets.
The idea for the question came from a comment left on a recent Little Nightmares 2 piece from a fan who thought it would make a brilliant crossover.
Horror games do seem like a perfect fit for the emerging VR platform, and it seems only right to ask in regards to Little Nightmares.
The original game proved popular with side-scrolling fans back in 2017, and the sequel only adds to the pedigree.
On the surface, such a jump doesn't seem to fit with the fabric of Little Nightmares and its stealth and chase gameplay.
So is there any chance we might see a Little Nightmares VR project announced for PSVR or Oculus Rift in the future?
The bad news is that there are no current plans for Tarsier Studios or Bandai Namco to share today. However, discussions have been held in regards to Virtual Reality in connection with the franchise.
But even with this news, there's no guarantee we will ever see the grotesque monsters from Little Nightmares up close and personal.
Dave 'Merv' Mervik, Narrative Designer at Tarsier Studios pointed out that the team already had a VR project under their belt and when I mentioned the fan interest in such a port, he added:
"We've been asked this before, with people saying that VR would be a really nice way for them to interact and see the world from another perspective.
"We have made a VR game before so we have experience… It's not the first time, I think people just want to get closer and closer to this world for some reason, I don't know why they want to get closer than they are already!
Lucas Roussel, Producer at BANDAI NAMCO Entertainment Europe, had more to say on the subject, and pointed out what an interesting platform Virtual Reality could be for the franchise.
"I think VR is definitely an interesting perspective for Little Nightmares. It's something we've been discussing. We don't have any concrete plans to share about VR, but it's always something that was in the back of our minds.
"And even playing Little Nightmares 1 with a PlayStation VR headset, you can get something that feels like an extended version of the Dollhouse, even though the game is not VR, you still feel it being more dollhouse. I think I'll give it a try with Little Nightmares 2.
"I would be curious to know if people would like to have an experience in VR that is keeping this in perspective, or is putting more in a first-person view. That would be very fun to know."
The Little Nightmares 2 team also talked about the lore of the game and where the ideas for it come from.
"A lot of the time, you'll get some concept art which gets the art team really cooking and I get hold of that and go 'right'," Mervik explains.
"You almost retrofit it and look at what they were thinking and decide what I can do with this because these are the themes I'm interested in exploring at the moment.
"You kind of take that stuff and it flavours everything you're doing; I really enjoy that."
Speaking about the process of creating for Little Nightmares, Mervik adds: "This is about exploring the world that kids are thrown into, and writing that large and amplifying it and exaggerating elements of it for the world of Little Nightmares and how that works.
"So I really like getting into those things and sometimes it can be something that really bothers me in real life.
"Like how we put children through things, like the way we treat each other or the planet, or whatever, taking those things and building this micro-story and then expanding on it, and that becomes an essence of a character, or the essence of one of the enemies, or one of the locations.
"All that stuff starts with a real thing at its core that matters so that then all of these things fit together, and I hope, that's part of why people connect with it, because they see something of our world in it, even though, thankfully, it looks nothing like our world."