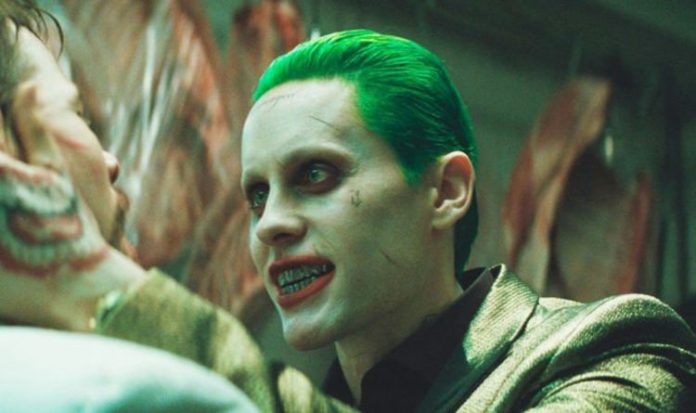 Zack Snyder's official director's cut of Justice League will change a lot of scenes from the original DC Comics movie including the introduction of Superman's black suit and the arrival of iconic villain Darkseid. Jared Leto's version of the Joker is making a comeback in the film as well and Snyder has opened up on what his new scenes will entail.
Joker was last featured in 2016's Suicide Squad which depicted the character as a colourful, punk-esque gangster.
But Snyder's version, which was revealed this week, has made major changes to his appearance, with the menacing-looking Joker now sporting long dark hair, a butcher's apron and black makeup on his mouth and eyes.
Snyder said: "The Joker is really the only thing that I thought of in retrospect. But I will say that it was always my intention to bring Joker into that world."
He also revealed exactly how Joker will fit into the timeline, as Gotham City's Clown Prince of Crime did not feature in the original.
READ MORE: Joaquin Phoenix's Joker 'BETRAYED the mentally ill' says David Fincher
"It's Joker analysing Batman about who he is and what he is. That's the thing I also felt like fans deserved from the DC Universe.
"That is to say, the Jared Leto Joker and the Ben Affleck Batman, they never really got together.
"It seemed uncool to me that we would make it all the way through this incarnation of Batman and Joker without seeing them come together."
The Snyder Cut of Justice League is going to be released as a four-hour movie on HBO Max on March 18.
Snyder bowed out of directing the film during its original production in 2017 due to a family tragedy.
After his departure, Avengers director Joss Whedon stepped in and made considerable changes to the script, including adding a number of jokes and changing the colour of the world in the final fight scene.
While speaking with fans about his new cut of Justice League, Snyder commented on Whedon's version of the movie.
He said: "I just hope I can wipe that version out of existence with what you see in March."
Zack Snyder's Justice League is due for release on March 18, 2021 on HBO Max.