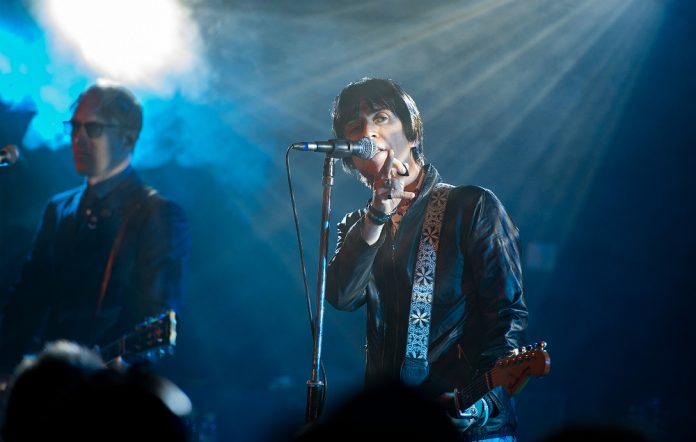 [ad_1]

The Smiths legend also reveals his favourite new rock bands
Johnny Marr has argued that pop music has become 'outgrown and sanitised' – while also revealing which new and rising rock acts he thinks have potential.
Watch our full video interview with Marr above. 
To mark the release of his acclaimed new solo album 'Call The Comet', the former Smiths guitarist lamented how pop had come to resemble 'the bad end of house music'.
"Sonically, rock music interests me at the moment," Marr told NME. "It's the idea of modern rock and also what can be explored in it – not just lyrically but in terms of a mood. I don't think we're ready yet to throw away music that is sexy, driving, atmospheric or stirring.
"At the moment, I don't think pop music is any of those things. I'm a fan of pop music but I don't think pop music is sexy. No matter what the videos look like and no matter what people are saying in songs, I think it's all pretty sanitised. There's a feeling in a rock band and when you go to a rock gig that makes you forget that shiny corporate world."
Asked about his favourite up and coming rock acts, Marr replied: "I think there's a lot of great guitar bands around. I think Goat Girl are very good. They just sound like now. I don't even know if Yak are still around, but I always really liked Yak – they're really on the money. Some of the psych bands that have been around for a bit too, like Black Angels."
He continued: "I think Courtney Barnett is really good. I like Sunflower Bean are great too – they're a bit psych. You know, it's girls voices. Girls are making good records, I think. Let's Eat Grandma make good pop records. There's a lot of good music around and there always will be."
Watch our full interview above as Marr discusses The Smiths, politics, Labour leader Jeremy Corbyn and which is his past bands he'd love to reunite with.
'Call The Comet' by Johnny Marr is out now.
[ad_2]