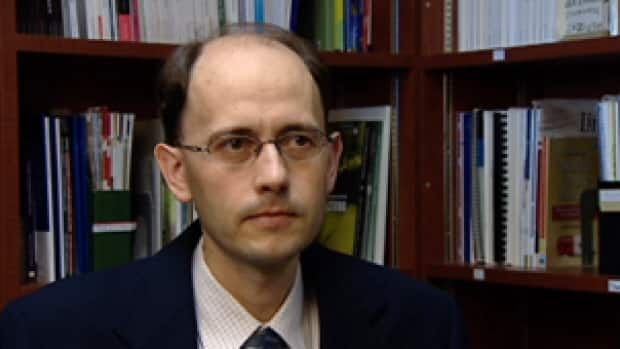 [ad_1]

Current plans for cooperation among the Atlantic Provinces are too piecemeal, says the Atlantic Provinces Economic Council, and it has proposed a broad new plan.
In a webinar Tuesday morning, interim APEC CEO David Chaundy told journalists interprovincial barriers are costing the region $8.5 billion in GDP, about $2,000 a year per person, and a traditional trade agreement would not be enough to fix the problem.
Chaundy said a trade agreement would not help businesses that operate across provincial boundaries, which accounts for 43 per cent of firms in the region, or the 12,500 tradespeople and professionals who work in one province and live in another.
APEC is proposing an Atlantic Regulatory and Cooperation Agreement (ARC) designed to solidify an ambitious commitment to both regulatory reform to reduce unnecessary barriers to economic activity, and to facilitate greater cooperation by government to reduce unnecessary duplication.
Regional office established
The four provinces have already established an office to deal with interprovincial issues, known as the  Joint Office for Regulatory and Service Effectiveness, meant to move toward harmonizing regulations.
"However, overall progress has been slow," said Chaundy. "Many regulatory issues remain and the current step-by-step approach risks losing momentum."
The APEC proposal suggests that any regulation not specifically excluded would be included, meaning provinces would have to opt out of joint regulations. It lays out a 10-year plan for dealing with a broad range of regulatory issues, including:
Labour standards.
Corporate registration.
Occupational Health and Safety.
Public procurement.
Labour mobility.
Education curriculum.
Health and senior care.
The Joint Office, said Chaundy, would have to become a fully independent body with the ability to arbitrate disputes.
Chaundy said it is too early to say if there is political appetite for such a broad-based approach.
"We already have commitment to this in principle," he said, citing the establishment of the Joint Office.
But he said it will likely take a few months for the provinces to look at the APEC report and begin to respond to it.
More P.E.I. news
[ad_2]