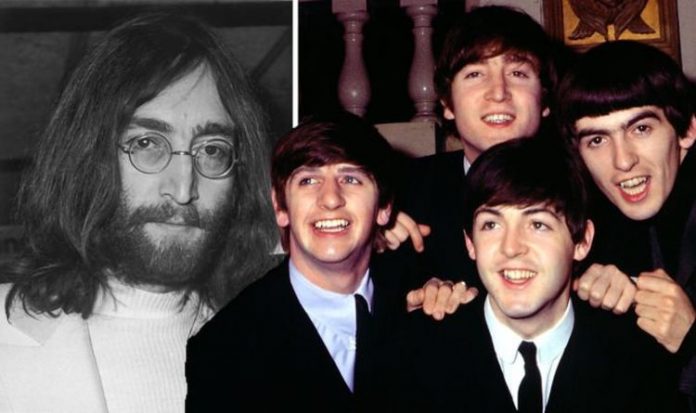 John Lennon was infamously one of the key reasons The Beatles broke up. He and Paul McCartney had some creative differences, and had worked closely together for a decade. By 1970, they had nothing more to do with each other in The Beatles, and the Fab Four came to an end. Shortly after the band's split, each of the members began releasing their own solo albums.
While Lennon had released some albums before the band's official split, his first real hit was 1970's John Lennon/Plastic Ono Band.
But the real magic came just a year later in 1971, when the Liverpudlian released Imagine.
The album went 2x platinum, and reached number one on a number of album charts around the world, including the UK, Australia, Italy, Japan, and the United States.
Included in the album was its titular track, Imagine, which has gone down in history as one of the star's most iconic songs of all time.
READ MORE: John Lennon The Beatles: How Aunt Mimi 'looked down' on The Beatles
Imagine has become an anthem for looking ahead to better things, with Lennon's idyllic view of humanity in mind.
As 2020 has been such a testing year, it is no surprise that Imagine has become Lennon's most-listened to song of the year.
Streaming data provided exclusively to Express.co.uk from Spotify has revealed that John Lennon's Imagine has been streamed over 300 million times globally in the past year.
It beat Happy Xmas (War Is Over) to the pole position, which was subsequently followed by Woman, and Jealous Guy.
While this is no easy feat, it is less than half of the amount of streams Imagine claimed, crowning Lennon as the artist more popular between the two.
The Beatles themselves didn't do too badly this year, however, as Spotify also revealed they were the 29th most-streamed artist in the UK, with over 195 million listens nationally, and over 2 billion streams globally.
This month it has been 40 years since Lennon was murdered by Mark David Chapman.
Lennon was shot in New York City whilst stood next to his wife, Yoko Ono, on December 8, 1980.
Lennon was hospitalised, and later pronounced dead due to the injury.
Earlier this week Paul McCartney reflected on Lennon's death, saying: "It's difficult for me to think about. I rerun the scenario in my head. Very emotional.
"So much so that I can't really think about it. It kind of implodes. What can you think about that besides anger, sorrow?
"Like any bereavement, the only way out is to remember how good it was with John. Because I can't get over the senseless act. I can't think about it."