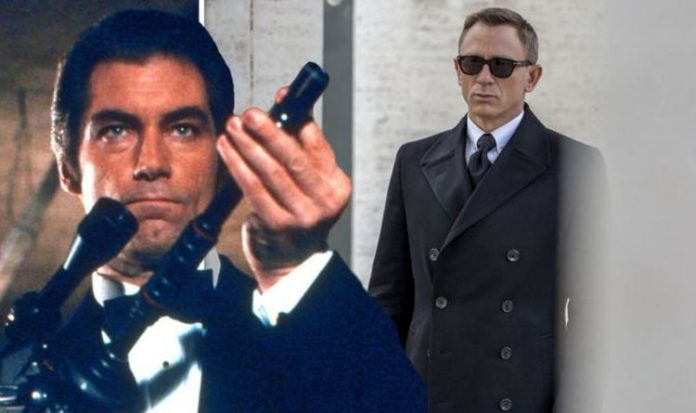 James Bond started out life as a character in a novel series, written by Ian Fleming. From 1962, however, he entered the movie world in the form of Sir Sean Connery, charming the ladies while beating the bad guys. Since then the character has gone through various metamorphoses until Daniel Craig became the longest-running 007 in the franchise.
James Bond started his cinematic odyssey with Sean Connery bringing the character to life.
He was sophisticated and debonair, but after five films he handed over to the straight-laced George Lazenby, whose portrayal of Bond saw him almost settle down with a woman.
After this, Sir Sean returned to the fold, but only once before the comedic, slightly bumbling gentleman side of Bond was shown through Sir Roger Moore.
Sir Roger played the role for seven movies, before giving his spot to the more realist take of Timothy Dalton, who after two movies passed the baton to the action-hero stylings Pierce Brosnan.
After four movies, the even more action realism began with Daniel Craig, and has remained so ever since – but can you match the quote with the Bond star?
READ MORE:  The Beatles in America: How mystery '5th Beatle' helped The Beatles
Questions
1. Match this quote with the Bond actor who said it: "I was wrong about you… I thought Christmas only comes once a year."
2. Match this quote with the Bond actor who said it: "I'll do anything for a woman with a knife."
3. Match this quote with the Bond actor who said it: "I won't consider myself to be in trouble until I start weeping blood."
4. Match this quote with the Bond actor who said it: "My dear girl, there are some things that just aren't done. Such as, drinking Dom Perignon '53 above the temperature of 38 degrees Fahrenheit. That's just as bad as listening to the Beatles without earmuffs."
5. Match this quote with the Bond actor who said it: "Miss Anders! I didn't recognize you with your clothes on."
6. Match this quote with the Bond actor who said it: "Named after your father perhaps?"
7. Match this quote with the Bond actor who said it: "Don't think. Just let it happen."
8. Match this quote with the Bond actor who said it: "Maybe I misjudged Stromberg. Any man who drinks Dom Perignon '52 can't be all bad."

9. Match this quote with the Bond actor who said it: "Standard operating procedure. Boys with toys."

10. Match this quote with the Bond actor who said it: "Why is it that people who can't take advice always insist on giving it?"

11. Match this quote with the Bond actor who said it: "I think they were on their way to a funeral."

12. Match this quote with the Bond actor who said it: "A gun and a radio…not exactly Christmas, is it?"
DON'T MISS
7. Timothy Dalton – The Living Daylights
8. Sir Roger Moore – The Spy Who Loved Me

9. Pierce Brosnan – GoldenEye

10. Daniel Craig – Casino Royale

11. Sir Sean Connery – Dr No

12. Daniel Craig – Skyfall