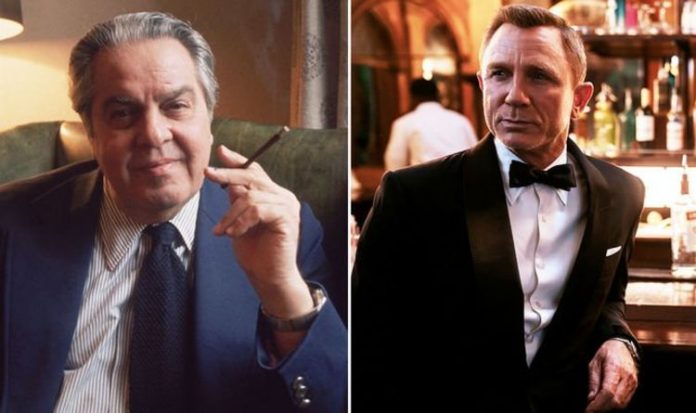 The James Bond movies are part of one of the longest-running movie franchises of all time. The 007 blockbusters have been going for almost 60 years now and their success is only growing with 2012's Skyfall being the first to make $1 billion worldwide. And now a 007 author and expert has argued that Bond producers Barbara Broccoli and Michael G Wilson take a key piece of wisdom from her father Albert R Broccoli aka Cubby, that ensures the franchise will always be successful.
Speaking exclusively with Express.co.uk, the author of The Lost Adventures of James Bond was asked how he thought Bond would be rebooted after Daniel Craig's No Time To Die.
Mark Edlitz said: "I think Bond 26 will probably have a younger actor.
"It's essential to have a younger actor who is available and physically fit enough to do four of five movies.
"The shoots can be gruelling. As much as Ian Fleming purists would like it, I don't think we will see a period setting or EON revisiting Fleming's novels and remaking them."
READ MORE: James Bond director 'didn't find Daniel Craig believable at first'
If anything, an almost six-year gap between Spectre and No Time To Die could well help the latter's box office then.
Edlitz added: "Taking a page from Albert R Broccoli and Harry Saltzman, producers Barbara Broccoli and Michael G Wilson seem to be doing something right and, therefore, Bond will always return.
"However, the form he takes or what he looks like will likely surprise us."
In terms of a reimagining, Broccoli has ruled out Bond being a woman but is open to a male actor of any race.
Edlitz also believes that the Bond producers are interested in pushing boundaries after the "risky" Daniel Craig era paid off.
"Everyone I've spoken with said that the producers are collaborative and are welcoming of new ideas.
"I think EON is clearly interested in experimenting and pushing the boundaries in what is expected in a Bond film."
The Lost Adventures of James Bond by Mark Edlitz is out now.