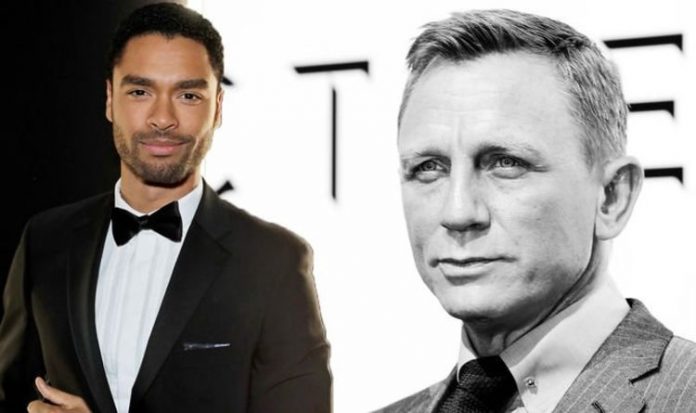 Bridgerton actor Page is the talk of the town after the first season of the period drama debuted on Netflix over Christmas. Page, who plays Simon Basset, Duke of Hastings, will appear on The Graham Norton show tonight where he is quizzed about the chances of taking over from Craig.
Page previously spoke up about the Bond casting rumours last month.
Page appeared on The Tonight Show with Jimmy Fallon to discuss the period drama in January.
When asked about the rumours at the time, Page replied: "If you're a Brit and you do something of any kind of renown that people regard well, people are going to start saying the 'B' word. It's like a merit badge! I'm very glad to have the badge."
Page added: "I'm very glad to be in the company of such people who have the badge, but it's just a badge."
The series' popularity began an enormous fan campaign to place the actor in the shoes of the international spy after it broke Netflix's viewing records. After being watched by 82 million people, Page was on a lot of people's minds.
READ MORE: Next James Bond: Spider-Man star Tom Holland would love to be next 007
The show's popularity caused his chances of becoming 007 to spike dramatically.
Betway currently have Page as third-place in the running, with incredible 10/3 odds on claiming the role.
The 31-year-old is beaten only by McMafia actor James Norton, with 5/2, and Inception hero Tom Hardy, who has 5/4.
Betway's Chad Yeomans commented: "Reports are beginning to suggest that the search for Daniel Craig's replacement as 007 is nearing a conclusion, with two Hollywood titans left in the race."
The next Bond actor will be announced after No Time To Die is released in cinemas.
The 25th Bond movie is due out on October 8, 2021.
At the moment it looks like Page might not win the Bond race, but his series, Bridgerton, is primed to win a SAG Award.
The nominees for the 27th SAG Awards were announced this week, and Bridgerton was included in the line-up for Outstanding Performance by an Ensemble in a Drama Series.
Currently, Bridgerton is the favourite to win the award, with staggering 7/4 odds on claiming the gong.
The series is going up against fellow Netflix show The Crown, which has 13/8 odds on winning.
James Bond No Time To Die is set to release October 8, 2021.
Bridgerton Season 1 is available to watch on Netflix now.