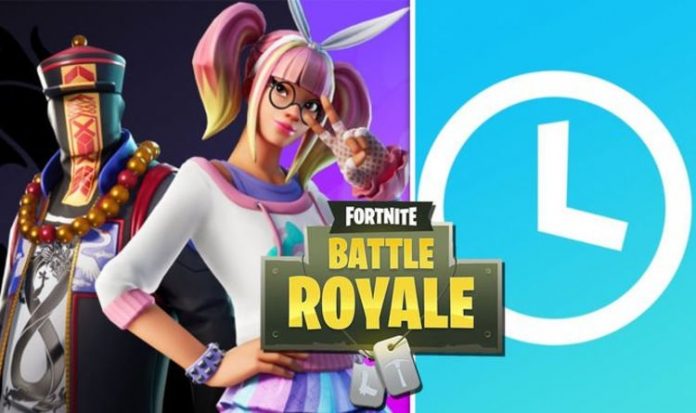 Fortnite developer Epic Games has released a brand new end-of-week update.
Fortnite update 2.03 can be downloaded on PS5, PS4, Xbox Series X/S, Xbox One, Nintendo Switch, Android and PC.
Update 2.03 weighs in at around 2GB on Xbox, 1.2 GB on PlayStation, 200MB on Switch, and 450MB on PC.
The new patch makes some important fixes, addressing issues with performance and stability on all platforms.
According to the patch notes, the new update fixes the queuing bug present in tournament play, and also with the disable pre-edit option.
Interestingly, the latest Fortnite update also decreases texture quality for players who select the performance mode option.
Epic explains more: "We've released a maintenance patch to address – The queuing bug with tournaments, The "Disable Pre-edit Option" in BR/Creative applying to STW, The recent performance issues on PC (DX12 still impacted), The PS5 stability issues
"With the release of this maintenance patch, you will notice a decrease in texture quality when using Performance Mode. This is intended in order to maintain high FPS in the mode and prevent invisible constructions."
It's the second update in just a matter of days, following on from update 15.30.
The recent update added the Mando's Bounty LTM, which tasks players with eliminating targets for high-tier loot.
"MANDO'S BOUNTY > Use your three lives wisely to eliminate targets for galactic credits > Bounty pucks track targets worth a bounty bonus > Take out specially-marked hunters for high-tier loot."
Epic Games also addressed problems with the Boundless set, which was accused of having pay-to-win properties.
"It was brought to our attention that Outfits in the Boundless Set included colour combinations that could compromise the competitive integrity of matches," Epic explains.
"As a result, we're planning to make minor cosmetic adjustments in our next update.
"We've made some adjustments to the materials, and you will no longer be able to have white/white or black/black colour combinations when selecting your primary and secondary colours."
Fans will be given 30 days after the release of update 15.30 to request a refund for the skin, if no longer satisfied.