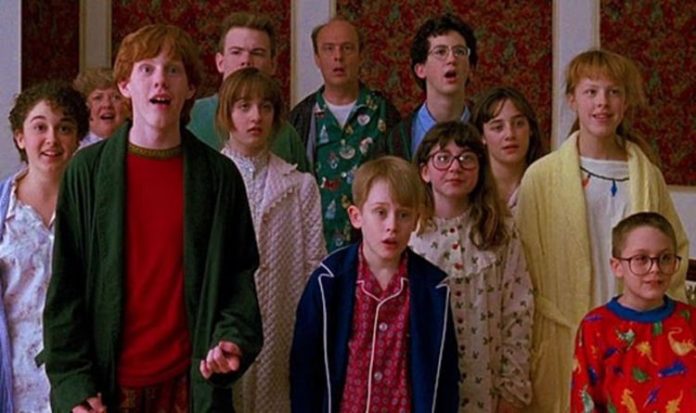 Was there ever a more apt film title as millions of us contemplate a Christmas break separated from our families and friends? Thirty years ago, plucky Kevin McCallister only had to contend with some startling inept burglars. Macaulay Culkin's famous home defender is the heart of the smash hit 1990 movie, but what happened to the other budding child stars who played his siblings?
KIERAN CULKIN – FULLER:
Most people probably know that Macaulay's real-life baby brother also starred in the film, playing his cousin. Kieran has gone on to his own successful Hollywood career. 
Ten years after he also starred in Home Alone 2, his role in Igby Goes Down received critical acclaim and a Golden Globe nomination and he also starred in 2010's hugely popular cult comedy film Scott Pilgrim vs. the World. More nominations for Golden Globe and Emmy Awards followed last year and this for his latest role as Roman Roy in HBO's Succession.
Kieran has acted on stage on Broadway and in London's West End and married Jazz Charton in 2013. They have a daughter together, Kinsey, born on September 13, 2019.
HILLARY WOLF – MEGAN MCCALLISTER
Hillary combined her budding sports career with acting but decided to concentrate on judo at fifteen, and has not acted since. She was the first US Junior World Champion in 1994 and competed at the 1996 and 2000 Olympic Teams.
Hillary married National Champion Greco-Roman Wrestler Chris Saba, and they have two sons, Michael and Dylan.
The couple went on to head up the Rocky Mountain Wrestling Club and Hillary attended the Rio Olympics as a Greco-Roman wrestling coach for the American team. 
DEVIN RATRAY – BUZZ MCCALLISTER
Devin is still best-known as Kevin's bully-boy older brother Buzz. Only 13 when he starred in Home Alone, he has continued to work every year since in TV and film.
As well as roles in movies like Nebraska, R.I.P.D and last year's Hustlers with Jennifer Lopez, he has appeared in shows like The Good Wife, Supernatural, Blue Bloods, Chicago Med and a leading role in superhero comedy-drama The Tick.
Devin also sings and plays electric guitar in the band Little Bill and the Beckleys.
ANGELA BETHANY GOETHALS-SODER – LINNIE MCCALLISTER
Angela didn't go on to play Linnie in Home Alone 2 but will always be remembered for the caustic line, "You're what the French call, 'les incompétents.'"
She continued to take minor roles including Jerry Maguire until 2010 and had acted very occasionally since then. She also expanded her 'francais' vocabulary with a degree in French from Vassar College and had a recurring role in Kiefer Sutherland's hit show 24. 
These days her Instagram is filled with pictures of her family and two daughters. https://www.instagram.com/angbeegee/
MICHAEL MARONNA – JEFF MCCALLISTER
When Home Alone hit cinemas, Michael was already starring in the Nickleodeon show The Adventures of Pete & Pete, which began as minute-long sketches in between other shows. before becoming a series in 1991. . Maronna is a graduate of Hunter College, and now works as an electrician on film and television sets. He has worked on shows like Sex and the City, Nurse Jackie and Elementary.