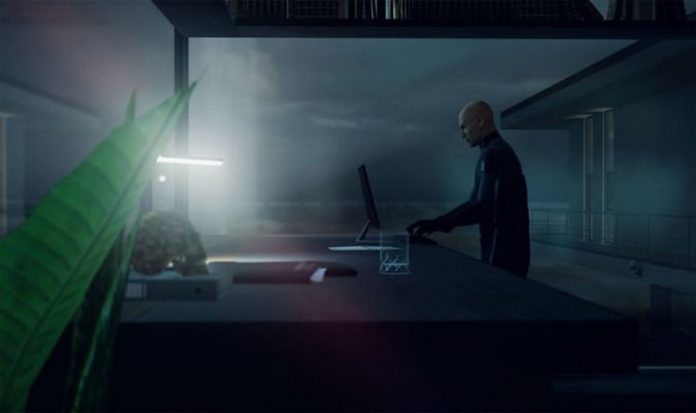 As with all big game launches, Hitman 3 has run into a few teething problems on its release day.
One of the big features of the game is being able to use a special Hitman 3 Carry Over website to transfer progress.
This includes using your IOI Account to gain access to your older Hitman 3 content and progress, which can be done via the site.
The good news is that this option is available to everyone and can be used at least once.
A message on the Hitman Carry Over site explains: "Carryover your progress from HITMAN 2 to HITMAN 3. All HITMAN 2 players have the option of performing a one-time carryover of their progression, allowing them to start HITMAN 3 with their existing profile, XP, suits, items and unlocks.
"Start the process to sign in to your IOI Account and choose the profile that you want to carryover into HITMAN 3."
The only downside is that this feature currently isn't working like it's supposed to and gamers are being left unable to proceed with the transfer.
It's only to be expected that there might be a flood of players trying to access their old progression today.
And IOI has confirmed that they are working to get everything back online, telling gamers today:
"We're hard at work on getting IOI Account back online to enable progression carryover.
"We'll tell you when it's fully operational again. Please press F5 on Twitter instead of our site. We want it back up and running just as much as you do."
Hitman 3 was released on 20 January 2021 for PlayStation 5, PlayStation 4, Xbox Series X, Xbox Series S, Xbox One, Stadia, Nintendo Switch and PC.
And if everybody is trying to use the same Carry Over website across all platforms, there's a good chance things will get messy.
After completing the carry over process, HITMAN 2 players will be able to start HITMAN 3 with their existing player profile, XP rank, location mastery levels, location mastery unlocks, challenge progress, challenge unlocks and Elusive Target suits/unlocks.
All of those things are what IOI call 'progression'. It's not possible to pick and choose elements to carryover. It's all or nothing.
The Hitman dev team recommends that gamers perform the carryover process before they start playing HITMAN 3, because the process will wipe any HITMAN 3 progress you have made.
Here are some of the drawbacks and limitations of the current Carry Over process:
"Progression can only be carried over from HITMAN 2, including progression you have from the Legacy Pack (HITMAN 1 locations within HITMAN 2).
"Progression can only be carried over from within the same platform. There are only three options:
HITMAN 2 (PlayStation) → HITMAN 3 (PlayStation)
HITMAN 2 (Xbox) → HITMAN 3 (Xbox)
HITMAN 2 (PC/Steam) → HITMAN 3 (PC/Epic)
"Essentially, it doesn't matter what specific console you have earned progression on. It only matters that progression can only move forward and within the same console 'family'.
"Progression carryover is a one-time process, meaning once you have performed a carryover for a particular platform, you will not be able to do so again at a later time.
"If you have played HITMAN 2 on multiple platforms, you CAN perform a carryover for EACH of those profiles, but only within the same platform, as listed above. For example, if you play H2 on Xbox and PlayStation, you can carryover your H2 Xbox progression into H3 Xbox and independently carryover your H2 PlayStation progress into H3 PlayStation."
When you complete the carryover process, your existing HITMAN 2 progress will remain as it is (i.e it will not be removed/deleted). However, your progression in H2 and H3 will NOT be synchronised.