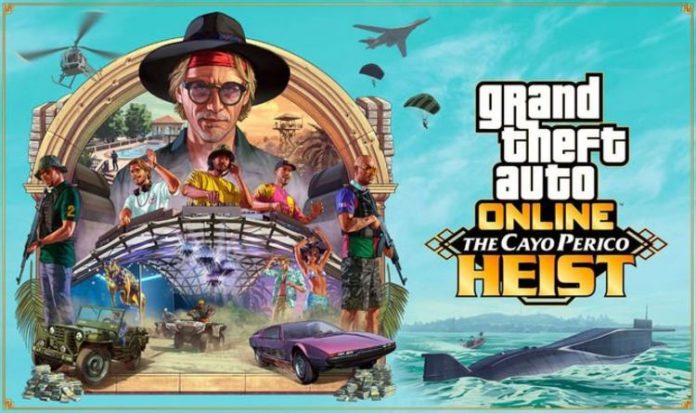 The new GTA 5 Online Cayo Perico Heist is now live and playable across, next-gen consoles, PS4, Xbox One and PC platforms.
And with so much new stuff to check out, developers Rockstar Games has also dropped in a few weekly incentives.
For the next week, gamers can enjoy a number of bonuses and rewards in Grand Theft Auto Online.
One of the big prizes for logging into the game this week is picking up a free Dinka Veto Classic.
This will be available to all players who play between December 18th and 20th, and is a reward for November's Heist Challenge.
The Dinka Veto Classic is a go-kart, so you can imagine there will be a lot driving around the streets of Los Santos this week.
The other, of course, is completing the new Cayo Perico Heist, which reportedly has a base payout over just $1m, which can be completed in Solo Play.
The way gamers can grow their final take is by completing secondary target missions, which usually include finding hidden stashes and storage lockers. By completing these add-ons, gamers can boost their final earnings toward $4.5 Million, although this appears to take a lot of extra work and might not be the final number.
There are also other weekly bonuses available for completing the new Heist, which are mostly cosmetic in nature.
Highlights from this week's GTA Online rewards list includes the following:
Cayo Perico Heist Bonuses through January 14th: A Manor Tie-dye Tee for completing a Scoping Mission, a Rockstar Gray Pattern Tee for completing a Prep Mission, and a Panther Tour Jacket for players who complete the Heist finale
A free Dinka Veto Classic for all players who play between December 18th and 20th – a reward for November's Heist Challenge
A free Panther Varsity Jacket for those who completed a Heist recently as part of the Heist Challenge
A free Yellow Still Slipping T-Shirt for logging in
The Pegassi Osiris is this week's top prize at the Lucky Wheel
35% off the Master Penthouse Suite and select Master Penthouse Customizations
Vehicle Discounts: 35% off the Vysser Neo, Obey 8F Drafter, Överflöd Imorgon, and the Lampadati Tigon
Prime Gaming Bonuses: Players who connected their Social Club account with Prime Gaming by December 13th will get the Kosatka submarine's Sonar Station for free, and any Prime Gaming member who buys it at full price will be given a 100% rebate, plus a GTA$200K bonus for playing any time this week
Prime Gaming Discounts: 70% off the Benefactor Krieger and 80% off the Pegassi Tezeract.
Other discounts can be found at the Casino in GTA Online, with The Diamond offering 35% off the price of both the Master Penthouse Suite and its pursuant Customizations and Optional Extras, including Colors and Patterns, the Lounge, Media Room, Spa, Bar & Party Hub enhancements, as well as amenities like the Private Dealer, Office, Extra Bedroom and Garage.
There are also sales on a range of luxe vehicles, including:
Vysser Neo
Obey 8F Drafter
Överflöd Imorgon
Lampadati Tigon
More on the new GTA 5 Cayo Perico Heist can be found below, courtesy of Rockstar Games:
"Unlike previous Heists, there is no specific style when it comes to approaching Cayo Perico. Once you've gathered the necessary gear, you can choose to complete as much (or as little) set-up and planning as you want – though be warned that these decisions will, in turn, affect the way the action unfolds.
"If you want to call in an airstrike or use a cutting torch to burn through steel beams, for example, you would be well advised to put the time in beforehand.
"Once all the groundwork is laid down, you can nail down your final details before approaching Cayo Perico. These choices include how you infiltrate and escape the island, your weapons loadouts, air support, and even the operation's time of day.
"As a result, no two approaches are alike on subsequent playthroughs. And repeat visits will allow you to heist valuable artifacts and other valuables as they become available.
"There is also a load of extra opportunities you can use to play to your advantage, such as breaking into storage lockups to raid hidden stashes of cash and contraband to bolster your bottom-line and fatten up your take.
"These chances and the tools necessary to complete them will rarely be found in the same place twice – some are only accessible when playing with multiple players, so joining up with friends is very much encouraged."
No payout guide has been posted by Rockstar Games yet, but the update size for today's download is between 6GB and 10GB, depending on what platform you're using.