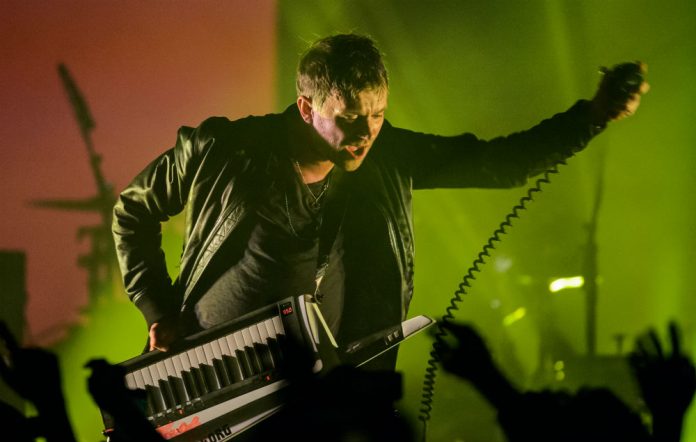 [ad_1]

The new song features Snoop Dogg and Jamie Principle
Gorillaz have released a new track, 'Hollywood' from their forthcoming new album 'The Now Now', released next Friday (29 June).
Featuring Snoop Dogg and Jamie Principle, the latest track follows 'Humility', 'Lake Zurich', 'Sorcererz' and 'Fire Flies' which have already been released.
'Hollywood' was recorded as a demo in a West Hollywood hotel room whilst the band were on tour last year.
Featuring Jamie Principle who toured with Gorillaz last year, the track also features Snoop Dog who has collaborated with with Gorillaz previously.
This weekend, Gorillaz will play 'The Now Now' live for the first time, in Tokyo, Japan and fans can watch the show via a stream available on demand.
The full track listing of the new album is:
'Humility'
'Tranz'
'Hollywood' (feat. Snoop Dogg and Jamie Principle)
'Kansas'
'Sorcererz'
'Idaho'
'Lake Zurich'
'Magic City'
'Fire Flies'
'One Percent'
'Souk Eye'
Gorillaz are already on tour across Europe but will be returning to the UK where they will headline Boomtown Festival in Hampshire on 11 August 2018.
[ad_2]