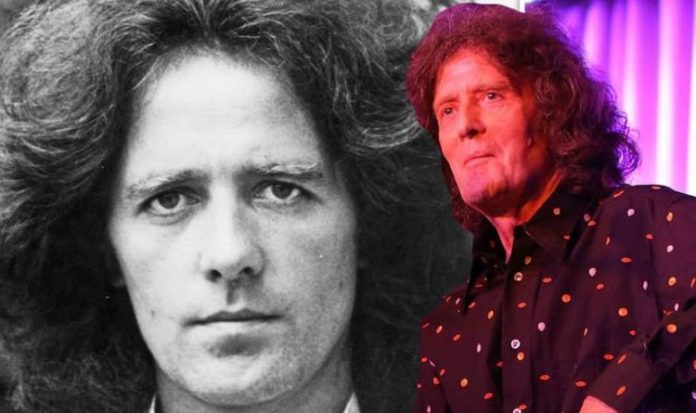 Gilbert O'Sullivan is known for his interesting name and folky, soulful voice. He became famous during the 1960s. His contemporaries included Engelbert Humperdinck and Sir Tom Jones, who were also managed by Gordon Mills and helped Gilbert make it big. But it turned out Gordon made many changes to Gilbert to make him famous, including moulding his image.
Gordon famously made big changes to his acts, from changing their names to their hair, giving most of them a look which, frankly, looked like himself.
In the end, the look which was decided upon, as mentioned, looked very similar to Gordon himself, or the biggest of these artists, Sir Tom Jones.
Colin Macfarlane, a Tom Jones biographer, said: "It was crazy, but he [Gordon Mills] was great at changing people's images and if you look at Tom where he started off compared to Tom up to the 1970s, Tom changed his appearance so he was almost a replica of Gordon Mills.
"That curly hair and hairy chest and he [Gordon] did was the same as Gilbert O'Sullivan.
READ MORE:  McFly band members: Where are the members of McFly now?
In fact, Gordon wrote a huge number of hits for acts like Cliff Richard, Johnny Kidd & The Pirates along with his own acts, co-writing Sir Tom's first mega smash-hit, It's Not Unusual.
But, as mentioned, Gordon also made his acts change their names into something more commercially viable.
Irish singer Gilbert O'Sullivan was born Raymond O'Sullivan in Waterford, Ireland in 1946.
The young singer tried to get big, but something was in the way and, in his infinite wisdom, Gordon decided he knew what this could be.
DON'T MISS
Mr Macfarlane said: "Alan [Woodward, Sir Tom's cousin] told me a story about Gordon and Gilbert O'Sullivan, he was a young Irish guy and Gordon listened to him and said, 'I'm going to mould you into something.
"'I turned Tommy Woodward into Tom Jones and Arnold Massey into Engelbert Humperdinck and I'm going to turn you into Gilbert O'Sullivan, not Gilbert And Sullivan, Gilbert O'Sullivan…"
The name is a play on the composers Gilbert and Sullivan, who were famed for their operetta works.
Some have suggested it was Stephen Shane, a CBS Records manager, who suggested the name change, however Gordon had prior form for this action with his acts.
Speaking at the time of his new book release, Sir Tom Jones: 80, Mr Macfarlane also explained how this image change affected Sir Tom.
When Sir Tom was first marketed, it was as a single, Welsh coal-miner, despite this being pretty far from the truth.
Later, however, his whole image was altered from a rough Welsh lad to a darling of the stage, with Gordon behind the entire thing.
Mr Macfarlane added: "But obviously before Tom went to America and became the big time he [Tom] would drink beer and maybe smoke woodbines, but when he became big, Gordon moulded him to become a cigar smoker and champagne drinker.
"He refined his image, Gordon was a genius, he was an absolute genius."