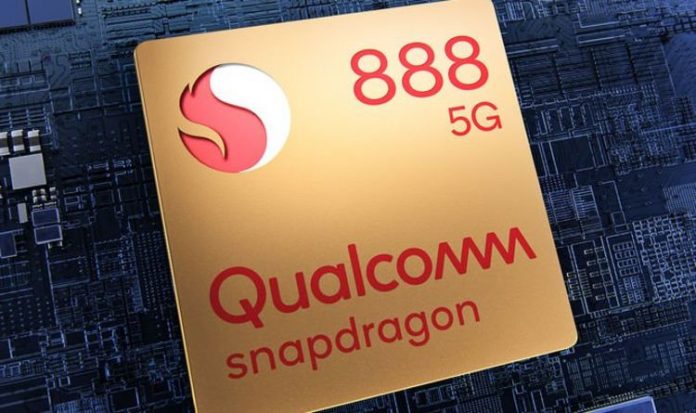 Upcoming Android devices look set to get a major performance upgrade thanks to the launch of Qualcomm's latest Snapdragon processor. The US chipmaker has just unveiled its all-new brains and this year there are major changes to this launch event. Firstly, due to the ongoing health crisis, Qualcomm has ditched the glamourous surrounding of Hawaii with the 2020 Tech Summit coming via a live stream from its HQ in San Diego.
The other major change is the name of this new processor. Most experts thought Qualcomm would follow last year's 865 chip with the launch of the 875 but, instead, the processor that will power many of the world's most premium Android devices will be called the Snapdragon 888.
It's unclear why Qualcomm has decided to make the move to a new branding of its most premier processor but one thing that hasn't changed is what this thing is capable of.
Qualcomm's Alex Katouzian introduced the latest flagship Snapdragon 888 5G Mobile Platform, which the firm says, "delivers the premium experiences users deserve."
As with all-new Qualcomm chips, the Snapdragon 888 looks set to be faster and more efficient than anything we've seen before.
"Creating premium experiences takes a relentless focus on innovation. It takes long term commitment, even in the face of immense uncertainty," said Cristiano Amon, president, Qualcomm Incorporated.
"It takes an organization that's focused on tomorrow, to continue to deliver the technologies that redefine premium experiences."
No smartphones have yet been announced that will be powered by the Snapdragon 888 but Qualcomm has confirmed that companies including ASUS, Black Shark, LG, Motorola, OnePlus, OPPO, Sharp, Vivo, Xiaomi, and ZTE have all offered support for the upcoming chip.
Express.co.uk will continue to bring you all the news and updates from the Qualcomm Tech Summit so watch this space.