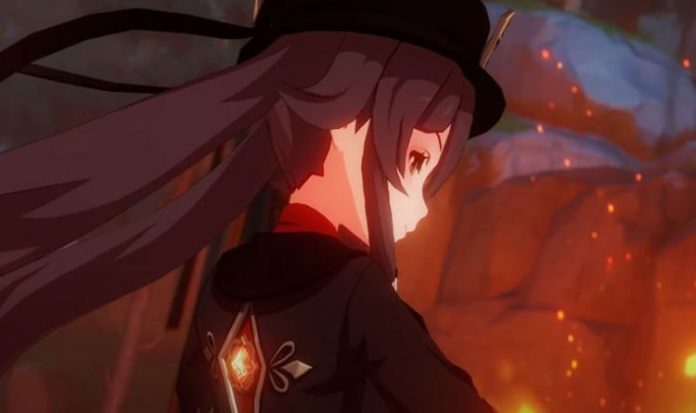 Not only can fans look forward to the release of the Hu Tao Banner, including Genshin Impact's next five-star character, but there's also plenty of new content coming before update 1.4.
While the game's next big patch isn't expected to arrive until later this month, developer MiHoYo has revealed more four-star characters to accompany Hu Tao's release.
Plenty of Genshin Impact fans will be gunning to get hold of Hu Tao during the next big Banner event, but there will also be Xiangling, Chongyun and Xingqiu beefing up the four-star ranks.
Meanwhile, Mihoyo will be launching a new story event on the same day that Hu Tao hits Genshin Impact servers.
The "Papilio Charontis Chapter" Story Quest Overview explains: "After reaching the corresponding Adventure Rank and completing the prerequisite quests, Travelers can use a Story Key to unlock Hu Tao's Story Quest, "Papilio Charontis Chapter."
"After reaching Adventure Rank 26 and unlocking the Story Quest feature, Travelers can obtain Story Keys by completing Daily Commissions. One Story Key will be granted for every eight Daily Commissions completed."
This goes live at the same time as Genshin Impact Hu Tao Banner, with the Event Wish "Moment of Bloom" offering Boosted Drop Rate for the new character.
WHEN IS HU TAO COMING TO GENSHIN IMPACT?
According to developers Mihoyo, Genshin Impact's Hu Tao Banner event has a release date scheduled for Tuesday, March 2, 2021.
MiHoyo adds that the Hu Tao release time has been set for 6pm server time, which probably means late afternoon (3pm to 7pm GMT) in the UK.
The Hu Tao Banner event will run until March 16 and will likely end closer to moring time in the UK.
The good news for gamers hoping to add Hu Tao to their collection this month is that the new character will be a specialised Pyro wielder, who will also be able to deplete to dish out more elemental damage.
"She walks the line between life and death, shouldering responsibilities unknown to most mortals. Be careful around Hu Tao, lest she leads you by the nose."
Hu Tao will be one of the last major Banner events before the release of Genshin Impact 1.4.
The new version of the game is expected to drop mid-March, and data miners believe that Venti could be making a return afterwards, with Rosaria making her debut as a four-star.
This would mean a change of pace for MiHoYo and a potential slowdown in the number of new five-star characters coming to the game over the coming weeks.
However, it should be noted that this remains unconfirmed at this time, and we will have to wait for more news from the development team.
More news regarding upcoming plans are expected to be shared in the coming weeks, with the Genshin Hu Tao Banner the main focus for this week.