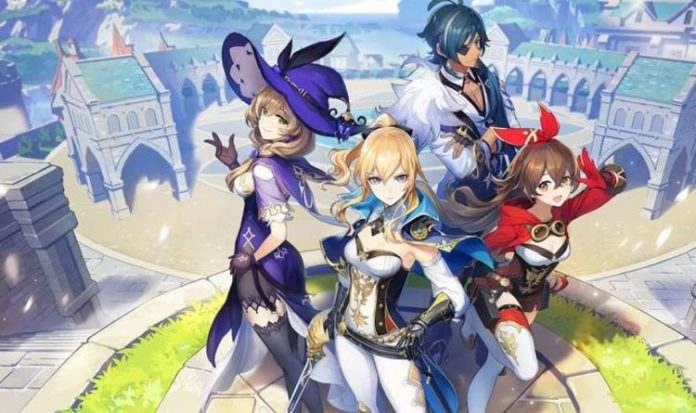 Developers Mihoyo has confirmed that they will be releasing the Genshin Impact 1.2 update and expansion this week.
The good news is that we know what will be made available to play in December, including the new area explore, the next Genshin Banner, and what new characters will be playable.
The next banner looks to include Albedo, followed by Ganyu, who will both be five-star characters for gamers on PS4, PC and Mobile.
The Albedo Banner has started being fleshed along with the official character description from developers Mihoyo, which reads:
"A genius known as the Kreideprinz, he is the Chief Alchemist and Captain of the Investigation Team of the Knights of Favonius."
Albedo is another Geo character, with big changes being planned for the first character in that line, Zhongli.
"We have discovered that your feedback has focused on Zhongli's strength in practical combat, the finer points of his ability usage, the Geo construct system, and so on.
"After analyzing the in-game data and engaging in many discussions, we have decided on an initial round of adjustments. These adjustments will be available to Travelers participating in the 1.3 beta test version."
WHEN IS THE GENSHIN IMPACT 1.2 RELEASE DATE?
Developers Mihoyo has confirmed that the Genshin Impact 1.2 release date has been set for Wednesday, December 23, 2020.
This will be happening across all platforms, meaning no one should be left behind on PS4, PC, or Mobile.
We don't know what time things will be being going live in different regions, but we would expect the news to be shared in the coming days.
Previous Genshin Impact updates have been released first during the early hours in Europe, followed by the Banner going live at around 11pm GMT in the UK.
As always, it will be worth checking the Genshin Impact social media feeds to get the latest updates from the development team.
"Travelers will also discover that there are mechanisms which cast special effects on nearby monsters in Dragonspine. Before taking the monsters head on, be sure to try shattering those first.
"Oh, and Travelers may recall the special compass we received previously to help locate treasure… Due to the effects of Dragonspine's unusual Ley Lines and extreme climate conditions, Travelers will not be able to rely on such Gadgets in the Dragonspine area."
The Genshin Impact 1.2 release date has been set for December 23, with the game currently only available on PS4, PC and Mobile.
The good news is that Genshin Impect will be coming to Nintendo Switch in the near future, but not until 2021.