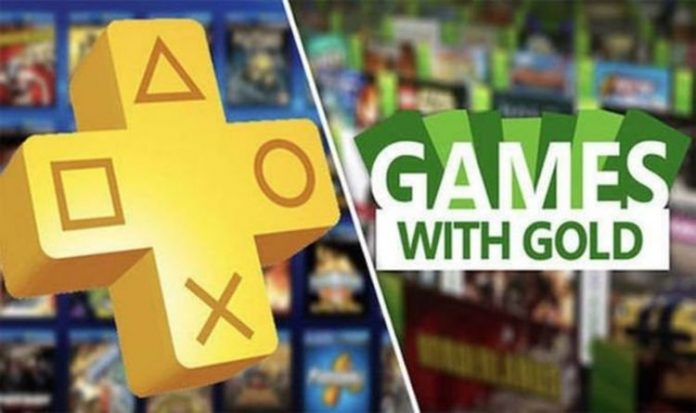 February will be the first month which includes next-gen upgrades for Games with Gold and PS Plus subscribers.
Sony has been providing a steady stream of PlayStation 5 content, and next month is going to be no different.
Announced today by the tech giant, PlayStation Plus fans will soon be able to download Destruction AllStars and Control Ultimate Edition on PS5.
Destruction AllStars is a PlayStation 5 exclusive, while Control Ultimate Edition will boast PS5 upgrades.
Developers Remedy Entertainment confirmed back in 2020 that Control Ultimate Edition would come to PS5 and Xbox Series X|S with a 60fps Performance Mode and 30fps Graphics Mode (with ray-tracing).
And this will give PS5 owners with a PS Plus subscription the perfect chance to jump into the sci-fi adventure and check out all the content at the best possible console specs.
Concrete Genie completes the lineup for PlayStation Plus in February and also offers modes to be played in PSVR mode.
Meanwhile, Microsoft has also decided to start supporting Xbox Series X and Series S gamers via its lower-tier subscription service.
February will allow Games with Gold owners to download and play Gears 5, Resident Evil, Dandara: Trials of Fear Edition, Indiana Jones and the Emperor's Tomb, and Lost Planet 2.
Gears 5 will be the standout choice for Xbox Series X gamers, as it comes with some top next-gen upgrades.
A message from Microsoft explains: "On Xbox Series X|S, players will experience reduced load times, support for Quick Resume, variable refresh rates, variable rate shading and 120 FPS in Versus.
"On Xbox Series X, visual fidelity jumps to 4K Ultra resolution courtesy of the Ultra-HD pack and Ultra-Spec graphics quality settings previously only available to PC players.
PS PLUS
Destruction AllStars (PS5)
Entertain the crowds by bringing controlled chaos to the vehicular combat arena of this metal-crunching multiplayer game*. Pick one of 16 superstar competitors, then leap into four game modes, using timing, tactics and skills to cause carnage behind the wheel or create havoc with your parkour skills. Perfect your character's abilities – including a hero vehicle unique to them – to give you the edge in free-for-all battles or team challenges and become Global Destruction Federation Champion. The game also supports PS5's Game Help feature**, giving you hints and tips to become the ultimate destructive machine without the need to leave the game.
Control: Ultimate Edition (PS5 and PS4)
Master supernatural abilities and wield a shape-shifting sidearm in this third-person action-adventure from Remedy Entertainment (Max Payne, Alan Wake). Take on the role of Jesse Faden, Director of the Federal Bureau of Control, whose New York headquarters are breached by an ominous enemy. Despite outward appearances, the skyscraper's interior is vast and ever-shifting. You'll need to explore – and weaponize – this unpredictable environment to clean house and repel the invaders.
The Ultimate Edition includes the base game as well as The Foundation and AWE expansions.