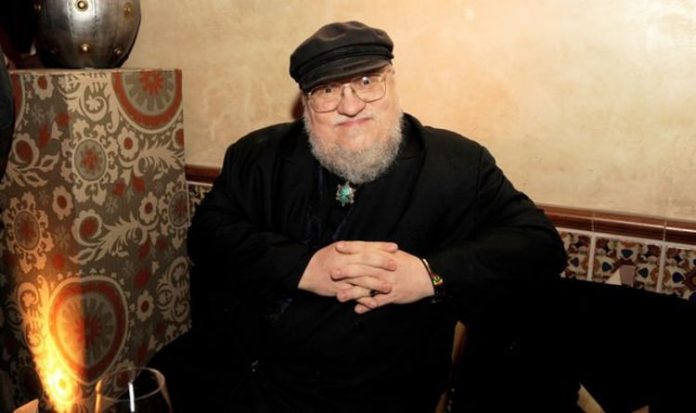 Throughout the five Game of Thrones books which have been released so far, Martin has explored the whole word of A Song of Ice and Fire series. The author has delved into some of the backstory of the gods in Westeros, and how their followers use their beliefs for their benefits over the course of the epic story. In an interview posted on the Aegon Targaryen YouTube channel, Martin explained: "Some of my characters are very cynical about the gods – be it the old gods or the new gods."
He continued: "But some are very religious. They are true believers and they ascribe everything to the gods, [and] there are characters like Tyrion Lannister who is very cynical."
Going on to explain how he interweaves the gods and their followers into his writing, Martin went on: "One of the ways I have structured the books is… I am not an omniscient author.
"I don't tell you the way it really is, I put you in a skin of one of my characters, and you see the world through that character, hearing his thoughts.
"You only know what he knows, you only see what he sees, you only hear what he hears."
READ MORE: Game of Thrones Winds of Winter: Horrifying Daenerys dragon scene 
Considering how the HBO show Game of Thrones was brought to a close, many fans are also expecting a bleak and horrific ending for his iconic characters in the books.
However, it has since been revealed that the conclusion of the story is going to be vastly different to that of the TV series.
Journalist James Hibberd recently spoke to Spanish ASOIAF fan site, Los Siete Reinos, about his conversations with Martin during research for his book, Fire Cannot Kill A Dragon.
Hibberd said: "His emotional journey with the show is a complicated one, and he's candid about expressing that, as well."
Hibberd went on: "It's particularly difficult for him to discuss the show's latter seasons because he has his own very different versions of certain events coming in the books.
"He surprised me by giving one example on the record that I included in the book [on how Hodor's death will be different]."
The author had said of Hodor's death: "I thought they executed it very well, but there are going to be differences in the book."
Martin has also spoken elsewhere on Hodor's death in the TV show: "In the book, Hodor has stolen one of the old swords from the crypt. Bran has been warging into Hodor and practising with his body, because Bran had been trained in swordplay. So telling Hodor to 'hold the door' is more like 'hold this pass' – defend it when enemies are coming – and Hodor is fighting and killing them. A little different, but same idea."