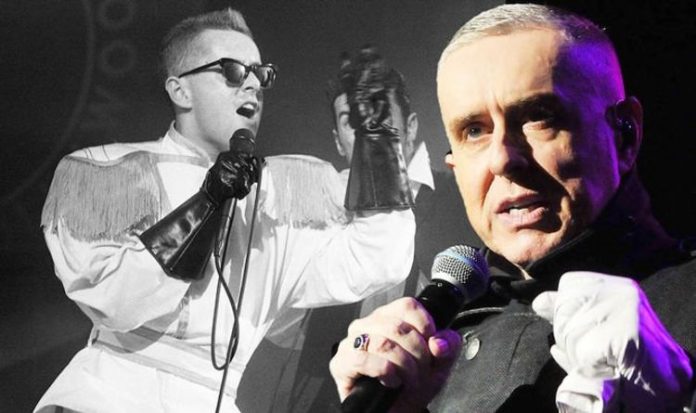 The album of the same name was a huge success but their 1986 follow-up, Liverpool, was not received well by critics or fans and marked the beginning of the group's decline.
Over the course of their growing fame, relationships between Holly and the rest of the band had become difficult, ultimately leading to Holly's departure from the group after their tour was completed in 1987, during which time there had been incidents backstage between band members.
Their label, ZTT, sued Holly when he attempted to release solo material with another label, MCA Records, in a court battle which went on for two years.
Ultimately Holly was named the victor, and he and his Frankie Goes to Hollywood collaborators were released from their contracts.
The FGTH members all did their own things for some years, with Holly and band member Paul Rutherford releasing solo material.