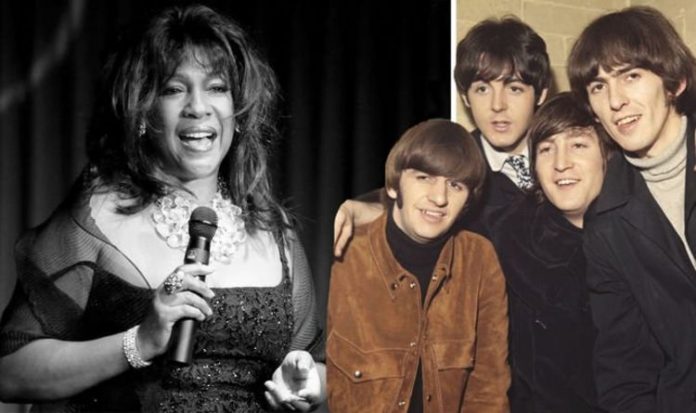 In the early 1960s The Beatles were becoming one of the biggest bands of all time, selling millions of albums and touring the world. By 1964 they had just released their fifth album, Twist and Shout, and were recording The Beatles' Second Album, and A Hard Day's Night. On the other side of the world Motown music was becoming even more popular, and The Supremes were at the top of their game after selling over one million copies of their single Where Did Our Love Go.
Diana Ross, Florence Ballard, Barbara Martin and Mary Wilson co-founded the band and dominated the US charts.
When the Fab Four ventured across the pond to try and break America, they were introduced to a collection of bands and artists, including Elvis and The Supremes.
Speaking about meeting the iconic band in an interview in 2014, Wilson revealed how it wasn't what she was expecting.
The singer confessed: "I guess there was a lot of grass being [smoked], and so we went into their hotel room and it was dark and it was smelly."
READ MORE: Elvis Presley stormed out of studio after being told to sing kids song
Later in the interview Wilson added The Supremes met The Beatles again when they toured England.
She said her band "hung around with [The Beatles] quite a bit, including at London's famous private club Annabel's".
Speaking out on why the Fab Four were so well-liked in America, she mused: "With us being accepted so well in England, we saw the world opening up and accepting people.
"So it was not a surprise that they were accepted so well here."
Wilson's death was announced today, with her publicist confirming the singer died at her home in Henderson, Nevada. A cause of death was not announced.
Berry Gordy, the founder of Motown Records, said in a statement: "I was extremely shocked and saddened to hear of the passing of a major member of the Motown family, Mary Wilson of the Supremes.
"The Supremes opened doors for themselves, the other Motown acts, and many, many others… I was always proud of Mary. She was quite a star in her own right and over the years continued to work hard to boost the legacy of the Supremes.
"Mary Wilson was extremely special to me. She was a trailblazer, a diva and will be deeply missed."
Beverley Knight also paid tribute to the late singer, saying: "Mary Wilson along with Florence Ballard and Diana Ross changed the game permanently.
"Hit after hit after hit, on regular rotation to this day. A Supreme Titan may have left us but that legacy will never be surpassed."
Mary Wilson's family announced a funeral will be held privately to coincide with COVID-19 restrictions. A celebration of her life will take place "later this year".
READ THE ORIGINAL REPORT