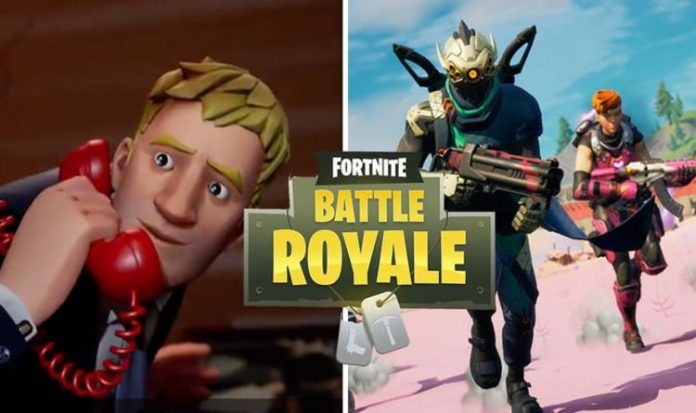 Fortnite Chapter 2, Season 5 has launched alongside a new Battle Pass, updated map and one or two surprises.
The new Fortnite season has a mixed reality theme, which means players will be able to unlock heroes from multiple dimensions.
This includes The Mandalorian (and The Child) from the Star Wars spinoff series of the same name.
"The Zero Point is exposed, but no one escapes the Loop, not on your watch," reads the Fortnite description.
"Join Agent Jones and the greatest hunters from across Realities like The Mandalorian in a chaotic battle that will shape the future of the Island."
If you're not too keen on the latest Battle Pass rewards and theme, then sadly you're going to have to wait quite some time for the Season 5 to end and Season 6 to begin.
According to the latest update files, Chapter 2, Season 5 has a March 16 end date. That's a Tuesday for anybody keeping track.
Assuming Epic Games sticks to the schedule, this means Season 6 will have a March 17, 2021 release date.
Of course, Epic has been known to extend seasons in the past, so it's unclear when exactly the current Battle Pass will come to an end, but March 16 is a pretty good guide.
As for Season 5, the latest update features a new quest system in which players perform bounties for new hunters.
"As a hunter, it's your duty to help the Island's Characters in their unstable new reality," Epic explains.
"Take on their quests and bounties, get intel on your surroundings, or hire them to be your ally. Don't want to negotiate? Challenge them to a duel and reap the rewards."
In order to unlock the new characters, players must earn Bars by completing various quests and bounties, and by eliminating opponents.
"The new Characters only accept one form of payment: Bars!
"Earn Bars by completing quests and bounties, eliminating players, or finding hidden stashes around the Island. Spend your earned Bars on new Exotic weapons, upgrades, intel, services and more."
Players will be able to battle each other in a new gladiator arena, as well as a jungle setting and more.