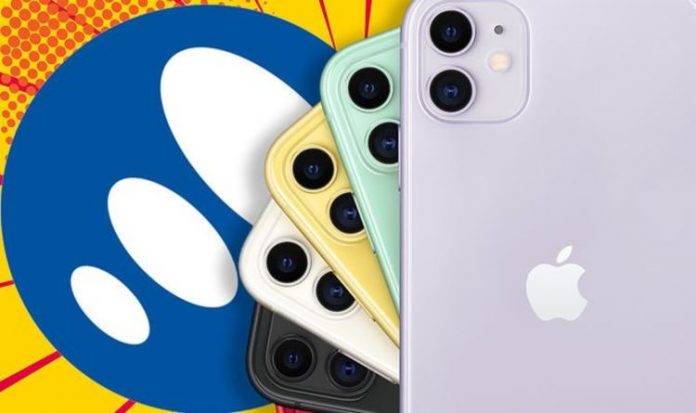 Black Friday and Cyber Monday might be over but that's not stopping Tesco from announcing more money-saving discounts. The UK supermarket giant has just revealed its latest selection of smartphone offers which include its lowest ever price on the iPhone with AirPods bundles. As the name suggests, these packages include an Apple iPhone and wireless earbuds for a fixed monthly price.
There are two options to choose from with the cheaper iPhone SE and AirPods plan costing just £19.99 per month with no upfront cost.
If you want a more premium Apple device with an all-screen design and dual-lens camera then Tesco has the iPhone 11 and AirPods for £34.99 per month which is also available without any upfront fees.
These offers certainly sound enticing especially as they feature those popular wireless earbuds. However, before you sign up there are some things to be aware of.
READ MORE: HomePod mini review: Apple's new speaker is smaller, smarter and much cheaper
Firstly, these deals are based on the 36-month contract meaning you'll need to stick with Tesco Mobile and the phone you pick for three years.
If that sounds like something that doesn't bother you then the next thing to note is the amount of data you get as part of the deals.
The £19.99 per month iPhone SE only include 500MB of data each month which is only suitable for those who send a few WhatsApp messages when away from their home broadband. Start watching Netflix on the bus and this data will be gone in a flash.
The iPhone 11 comes with 3GB which is better but still not ideal for anyone who wants to watch movies on the move or stream music on their commute to work.
Again, if you're not fussed about data then the Tesco Mobile iPhone deals are pretty good value.
For example, buying the iPhone SE (£399), AirPods (£159), and 1GB of data for 36 months (£6 per month) works out at £774. The Tesco contract over the 36-month term costs £719.64 – so there is a saving to be made.
It's worth noting that Tesco isn't the only firm continuing its Black Friday/Cyber Monday sale with Mobiles.co.uk also announcing an extension to the deals.
The online retailer has a swathe of discounts including the iPhone with 64GB of data for £30 per month with a £79 upfront fee. There's also the iPhone SE with 54GB data for £24 per month.
Unlike Tesco, these deals from Mobiles.co.uk are for 24 months.