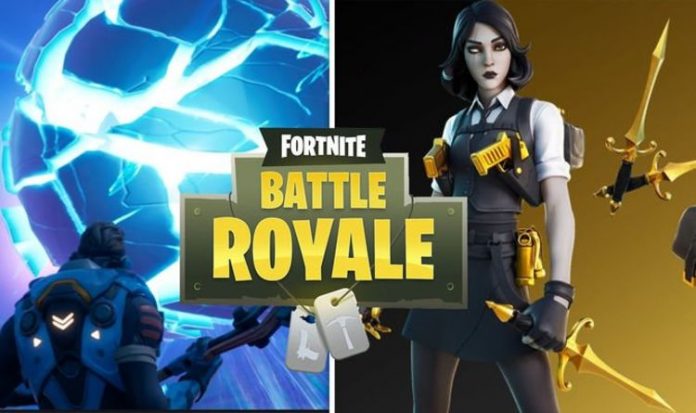 Fortnite fans have discovered new items in the update 15.50 game files.
The latest Fortnite update is out now on PlayStation, Xbox, Nintendo Switch, Android and PC.
The update increases the size of Creative mode islands, unvaults a classic weapon, and fixes a whole host of gameplay bugs and glitches.
Needless to say, it's the items buried within the game files that are of the most interest to fans.
According to Fortnite fans such as Lucas7Yoshi, the new update adds a number of new skins, including Lazarbeam.
As you can see from the leaked image below, Lazarbeam will be joined by Baby Gingy, Centurion and Marigold skins.
There's also a brand new sea shanty emote, as well as an emote featuring one of those spinny office chairs.
Interestingly, however, the recently discovered Peter Griffin from Family Guy textures remain within the game files. 
READ MORE: PS5 UK restocks TODAY – Live alerts for GAME, Currys, Very, Amazon and Argos stock drops
READ MORE: Fortnite update 15.50 patch notes and server downtime schedule
"Peter Griffins texture persists into v15.50 additionally, a "SmallFry" portal was apparently added, the code tied to this texture is FrenchFry," reads a Lucas7Yoshi tweet.
Needless to say, this has led to speculation that Fortnite is getting ready for a Family Guy crossover of some kind.
Other leaks have also shed some light on the imminent end of season in-game event.
Not only does the Zero Point landmark look a lot more unstable than it used to, but new sounds have been added to the game files.
Fans can expect the Zero Point to explode in the coming days, leading to the start of the next season.
Other than the potential for a big end of season event, the latest Fortnite update is a little bit of a letdown.
According to a new Epic Games blog post, the headline new feature is the addition of large island sizes for Creative.
"In the v15.50 update, Large Islands will be introduced," Epic explains. "These islands are 155X155 tiles or about 25% larger than the previous Island. This will open up even greater possibilities within your Creative games. If you've had a Creative idea that needs just a bit more room to make happen, now's your chance to think big!
"We'll continue to explore more opportunities to expand the size of islands and will share more on that in the future."