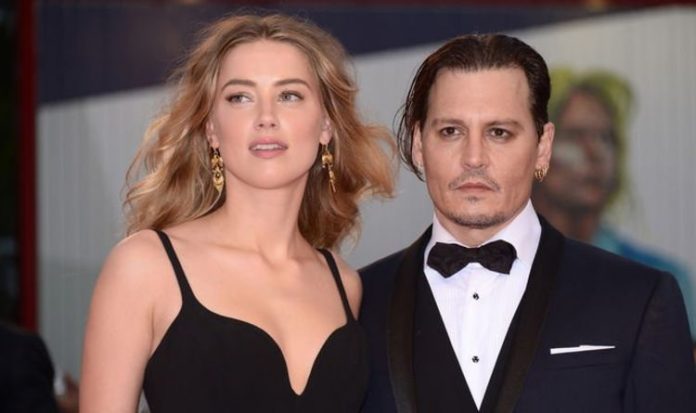 Reports swirled online that Heard had been quietly let go from the sequel to Jason Momoa's first solo DC Comics movie, Aquaman 2. Yahoo! and Sausage Roll said the 34-year-old actor had "violated her contract" by not retaining a "standard of fitness".
These claims were contested by some other outlets, however, with The Hollywood Reporter claiming they were "inaccurate".
Last year Heard spoke candidly about returning to the screen after battling against Depp in a high court case in the UK.
Depp filed a lawsuit against a British publication after they branded him a "wife-beater". Heard testified against Depp in a court case he eventually lost.
In an interview with Entertainment Weekly, Heard announced: "I'm super excited about the amount of fan love and the amount of fan appreciation that Aquaman has acquired and that it has garnered so much excitement for Aquaman and Mera that it means we'll be coming back."
READ MORE: The Falcon and The Winter Soldier star teases Iron Man connection
Her ex-husband, Depp, also had a petition created for him by his fans after it was said the 57-year-old actor had been dropped from Disney's Pirates of the Caribbean series.
The petition, titled "We want JOHNNY DEPP back as CAPTAIN JACK SPARROW" recently reached 500,000 signatures and is now on its way to 1 million.
Reports of Depp's exit from the Pirates series follow the announcement that he had been "asked to step down" from the Fantastic Beasts franchise, where he played antagonist Gellert Grindelwald.
Disney has not given any official word on if Depp will be returning to the series just yet, but a reboot of the franchise has been confirmed.
Margot Robbie revealed in an interview last year that she is on board to become the next protagonist of future Pirates movies.
The Australian heartthrob said the new movie would be full of "girl power".
Robbie confirmed she would be working alongside Birds of Prey writer Christina Hodson and added: "It's too early to talk about it.
"I'm not a producer on Pirates, so I'll sit back and kind of wait for the process. We're really, really excited at the prospect of adding obviously a very key female element to that world."
The Pirates of the Caribbean films are available on Disney Plus now.
Aquaman is available on Amazon Prime Video now.