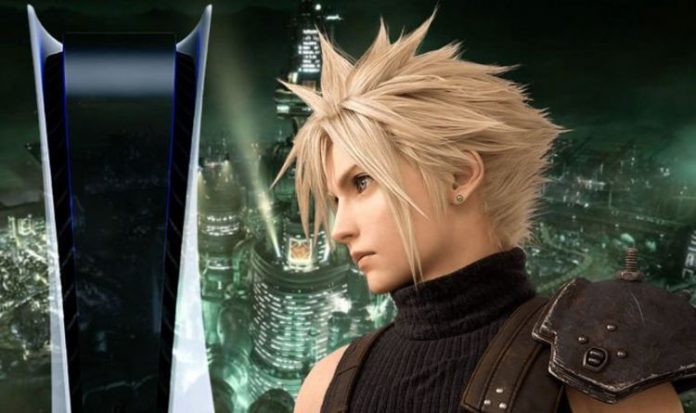 Rumours have recently emerged that Square Enix could be about to announce the PS5 version of the Final Fantasy 7 Remake. This was claimed by reliable Final Fantasy leaker Navtra who on ResetEra earlier this month posted: "Square announcements are piling up. We're getting XIV's next expansion's reveal next month and VIIR PS5 & Life is Strange 3 should be soon after." And now fans may have found out when the PS5 version of FF7R could be getting revealed.
Today Square Enix has announced that a cancelled Final Fantasy VII Remake Orchestra World Tour concert that was taking place in Japan is being replaced with a live stream.
The concert, set to be performed by the Tokyo Philharmonic Orchestra, was originally scheduled to take place on January 15.
However, due to the COVID-19 pandemic this concert was scrapped, with Square Enix today announcing it will be replaced with a live stream on February 13 2021.
And, as Siliconera reported, at the concert there will be some special guests delivering video messages.
One of these is Yoshinori Kitase, producer of Final Fantasy 7 Remake who is currently working on Part 2 with Tetsuya Nomura.
Given the timing of this show, and the previous claims from Navtra, fans have been left wondering if Kitase-san could be about to drop some big news during the upcoming live stream.
On the Final Fantasy 7 Remake Reddit one FF7 wrote: "I fully expect this to just be an announcement for the PS5 version, maybe even PC/Xbox. I don't think we get any Part 2 information until either Tokyo Game Show end of this year or around E3 time next year."
Another posted: "If the Shinra logo trademark was for the concert then the others are for DLC or Part 2 I just know it".
On Twitter one added: "Probably FF7R for next gen".
And another wrote: "FFVII Remake Next Gen Enhancement for PS5 and probably ports to PC and maybe Xbox. Guessing we will get an expansion of some type as well (have heard individual Episodes for Barret, Tifa and Aerith to expand the story and fill bits in-between or a full on one)".
We'll have to wait and see whether Kitase-san also delves into what recently discovered Square Enix trademarks are all about.
In Japan, Europe and Canada the JRPG giants have trademark a number of Final Fantasy 7 terms which have got fans excited.
These trademarks were for Ever Crisis, The First Soldier and the Shinra logo.
The First Soldier is surely a reference to Sephiroth while the phrase Ever Crisis will surely make FF7 fans think of Crisis Core – a PSP classic that is part of the Compilation of Final Fantasy 7 metaseries.
The current thinking among fans is Ever Crisis could be the next entry in this Compilation series, or Ever Crisis could be a subtitle given to either the FF7 Remake if it reaches other platforms, for FF7R DLC or for the second part.
The First Soldier is speculated to either be a standalone Sephiroth game or could be released to FF7R projects.
We'll have to wait and see, but it'll be worth keeping your eyes peeled on February 13 for more Final Fantasy news.
Unfortunately, the orchestra concert stream is only viewable in Japan, so we'll have to wait for reports from the Land of the Rising Sun following the show to find out what exactly is announced.