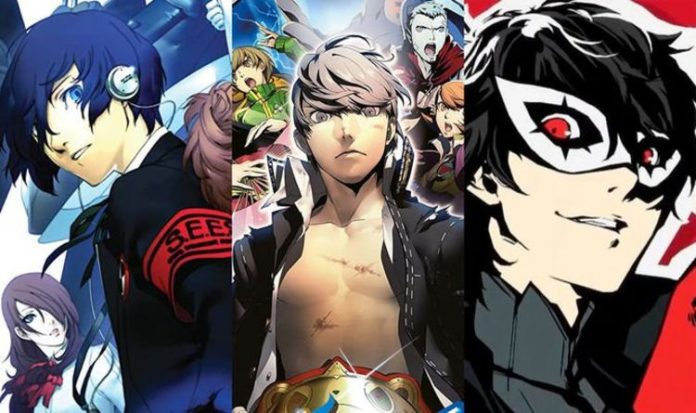 Next September will mark the 25th anniversary of the Persona series, with the first game in the franchise – Revelations: Persona – debuting on the PS1 back on September 20 1996. Since then the Persona series has built up an illustrious name for itself that rivals the other titans of the JRPG scene – Final Fantasy and Dragon Quest – despite not running for as long as these series. The last three mainline Persona games – Persona 3, 4, and 5 – are bonafide classics, as are their expanded editions like the recently released Persona 5 Royal.
While the spin-off games in the Persona series such as the brilliant Persona 4 Arena have all helped further bolster the franchise's quality reputation.
At the moment, the biggest confirmed Persona release on the horizon is the Western launch of Persona 5 Strikers, which is arriving in February one year after first hitting Japanese shores.
But it looks like Atlus has some other Persona surprises up its sleeve to mark the franchise's 25th anniversary in 2021.
As reported by Persona Central, the most recent issue of Famitsu features its typical end-of-year soundbites from leading game creators based in the Land of the Rising Sun.
Some 110 Japanese creators have spoken about their hopes for 2021, including a number of top names from Atlus.
Among them is Kazuhisa Wada, who is the director of Persona 4 Arena and the Persona Dancing series as well as the producer of Persona 5 Royal.
And Wada-san has teased some exciting projects that Atlus has been working on "quietly".
He said: "We are quietly working on our projects. Thanks to your support, this year marks the 25th anniversary of the 'Persona' series! We've got some exciting plans in the works, so please look forward to them!"
Elsewhere Katsura Hashino, the director and producer of Persona 3, Persona 4 and Persona 5, teased upcoming announcements on his next game Project Re Fantasy.
Hashino-san said development of the upcoming Atlus RPG is at a turning point, and that gameplay footage could be revealed soon.
The Persona 5 director said: "The project in development is now at its climax, so I would like to continue head on to provide the world with interesting gameplay.
"I look forward to announcing the title under development as soon as possible."  
He added: "Please look forward to the fantasy RPG that we, who have been creating modern dramas, will be challenging."
It looks like 2021 could give Persona and Atlus fans plenty of reasons to cheer about, but what exactly is lined up for the Persona anniversary remains a mystery.
Earlier this year Atlus surveyed fans about their hopes for the Persona franchise, asking whether they would be interested in seeing more games from the series ported to the Switch.
While Atlus also asked if fans would be interested in seeing remakes of classic games from the series.
If Atlus end up announcing a remake of Persona 3 or Persona 4 during the anniversary celebrations next year it would surely make fans ecstatic.
As would reveals of Switch ports of previous Persona games.
But there are plenty of other announcements Atlus could have in store. For our part, we'd love a Persona 5 Arena game and hopefully Arc System Works has enough resources available to work on that project, despite the upcoming and highly anticipated release of Guilty Gear Strive.
While it would also be great to get a glimpse at Persona 6, but who knows how far off that will be.
It remains to be seen when Atlus could make their big Persona anniversary announcements.
Previous new Persona games, such as Persona 5 Royal and Persona 5 Strikers, have been announced at Persona Super Live concerts.
The last Persona Super Live concert took place in April 2019.
We'll have to wait and see whether there's another similar show lined-up for the first half of 2021, or if Atlus will instead opt for a dedicated event to announce their Persona 25th Anniversary plans.